18 Jan

Cast for The Exploded Circus

We're incredibly pleased and excited to announce the cast for our upcoming show The Exploded Circus.

We work with astonishing women to tell powerful visual stories. In The Exploded Circus we will continue to push the boundaries of physical work with a cast made up of six versatile circus artists: Alice Allart on trick bike & slack rope (Stumble Dance Circus, Keziah Serreau, Ilmatila, Osborne&What); physical theatre actor and aerialist Farrell Cox (London 2012 Olympic Ceremony, Charles Chipperfield Circus, LAS Theatre); aerialist and contortionist Ruby Gaskell (Circa, Circumference, Jackson's Lane), acrobat Arielle Lauzon with Chinese hoops and slack rope (Festival Montreal Complètement Cirque, Cirque Eloize), aerialist Rebecca Rennison (Upswing, The New Vic Theatre, The London Cabaret Club), and juggler Lynn Scott (Gandini Juggling, Upswing).

The show will feature a breath-taking mix of acrobatics, surprising aerial feats and masterful juggling, to weave a story told without words, where the six female performers have to come together to seek order in the chaos and create a new normal. With striking imagery and subtle humour, the show explores themes around change, hope and belonging.  In this strange universe, the women have to come together to find order in the chaos and create a new normal.

The Exploded Circus is supported by Arts Council England's Strategic Touring Fund, The Foyle Foundation, and The PRS Foundation. It is created in partnership with 101 Outdoor Arts Creation Space, Worthing Theatres, Imagine Luton, Merchant City Festival Glasgow, Lancaster Arts, The Brewhouse Burton-on-Trent and Circus250. 

The show will premiere on Friday 18th May at the Pavilion Theatre, Worthing and then go on tour.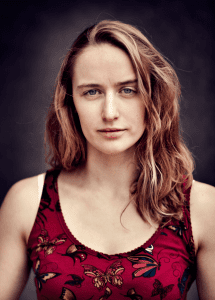 Alice Allart
Alice Allart is a circus artist who specialises in trick cycling, slack rope and object manipulation. She is strongly influenced by visual art, cinema and literature, which gives her work a bold visual identity.
French born, she pursued her training at London's National Centre for Circus Arts (NCCA) where she graduated in 2010.
Since then she has toured with various international companies (Stumble Dance Circus, Keziah Serreau, Ilmatila, Osborne&What) as well as creating work under her own name with her company Bikes and Rabbits.
Farrell Cox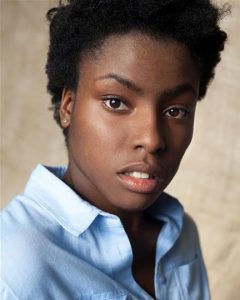 Farrell Cox is a Physical Theatre actress and aerialist. She trained at East 15 Acting School, Dell Arte International School in California and with renowned clown Philippe Gaulier. Farrell has had the pleasure of working with Quinny Sacks, Helen Parlor, Lea Anderson and Danny Boyle
Credits Include: The Tree (Highly Sprung), Tarzanna (The Gramophones), Alice's Adventures Underground (Les Enfants Terribles), Penguin! Elephant! (Goblin theatre), The Lost Carnival (LAS Theatre), Charles Chipperfield Circus, London 2012 Olympic ceremonies, You Me Bum Bum Train.
Ruby  Gaskell
Ruby is a diverse circus artist, aerialist and performance maker, graduating in 2017 from the National Centre for Circus Arts, London, where she specialised in Dance Trapeze. She is also skilled in contortion, movement and character play. She has experience in performing solo aerial work, duo aerial and ground based acrobatic ensemble. Her creative flare in her work results in the creation of unique, visually exciting acts. She has a highly creative eye, and holds first class degree in Theatre Design, achieved through her commitment and passion for devising contemporary performance.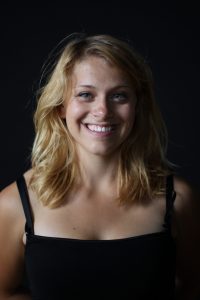 Arielle Lauzon
Arielle has known since the age of six that she wanted to be a circus performer. This French-Canadian native from Gatineau competed for 11 years as a gymnast across Quebec and the United States. In 2012, she attended the professional programme at the Circus School of Quebec where she specialised in hoop diving and slack rope. She received her diploma in 2016 and has since then performed in Canada with the Festival Montreal Complètement Cirque, Cirque Eloize and has taken part in many other shows in France and the United States.
Arielle is a powerful acrobat and dynamic artist, she has no trouble lighting up the stage.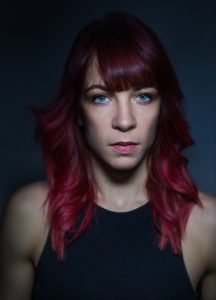 Rebecca Rennison 
Rebecca comes from a professional dance background having studied at LIPA. She now works as an aerial artist, always craving a dance quality and movement fluidity in the air. She loves to be a part of the ever-developing circus community from traditional to contemporary work.  
Credits: SOHO (Stufish Productions, The Peacock Theatre), Dracula (Upswing & The New Vic Theatre), The London Cabaret Club, Home (Hikapee), Circus Krone Germany, P&O Azura World Cruise, Circus Maximus Festival and Glastonbury Festival.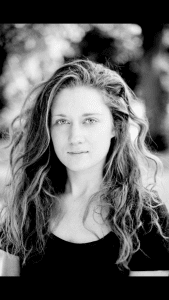 Lynn Scott
Lynn Scott has been working as a juggler and circus performer since the completion of her training at the National Centre for Circus Arts in 2013. She has worked internationally as a solo performer, and also in various companies, recently with the likes of Gandini Juggling, Upswing Aerial Arts and now Mimbre. Travelling as far afield as Taiwan and Peru and, closer to home, completing tours around the UK and Europe.