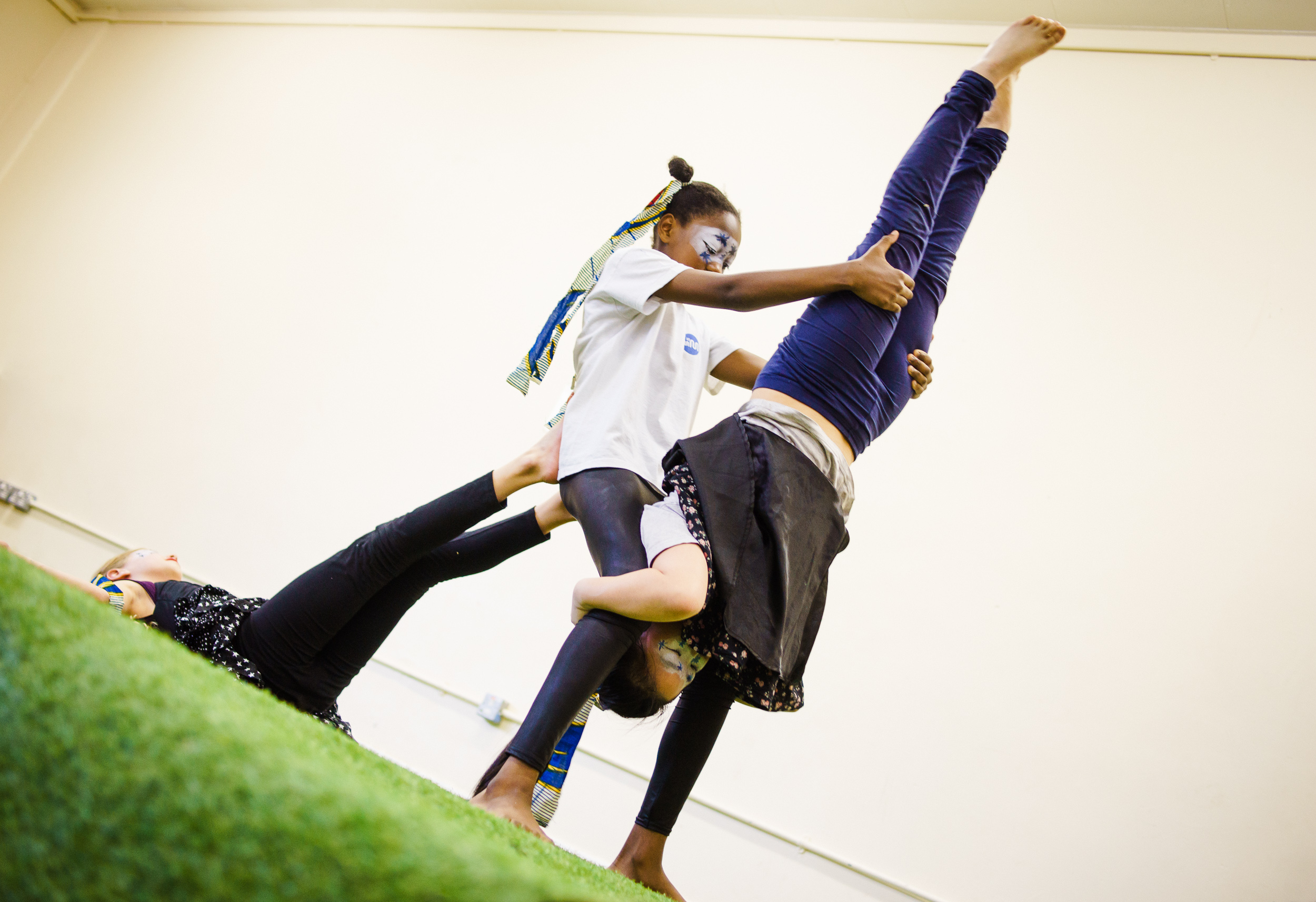 23 May

Summer workshop with Discover Young Hackney!

What is it about?

Mimbre is running a one week workshop this summer where you can learn acrobatics, acrobalance and other amazing circus skills taught by professional acrobats and circus artists. Participants will also get the opportunity to visit the National Centre for Circus Arts, learn more about their programme and take part in a taster session. They will also visit the Roundhouse to see their new installation.

If you have an interest in being physical and creative this summer our workshop is for you! It's the perfect opportunity to learn some awesome skills while gaining an insider look at high-quality educational and cultural circus programmes.

We welcome all young people aged 11 – 15 from all levels and abilities.

When and where?

Monday 21St August – 25th August 2017.

Milton Gardens community hall and other locations.

Workshop times: 11 am – 5 pm

Who?

Ages 11 – 15! Older young people email us if you're interested in coming along!

How much?

The workshop is FREE!

Please make sure you register so you stay up to date with the most recent workshop information. 

Call or email Jana on education@mimbre.co.uk and 0207 6131 068.

Please note:

Workshop address: Shakspeare Walk, Stoke Newington, London N16 8TL

The workshop will take place at the Stoke Newington Youth Hub (around the corner from Milton Gardens community hall) on Monday ONLY.

Participants will visit the national centre for circus arts on Wednesday afternoon, and the Roundhouse on Friday afternoon.