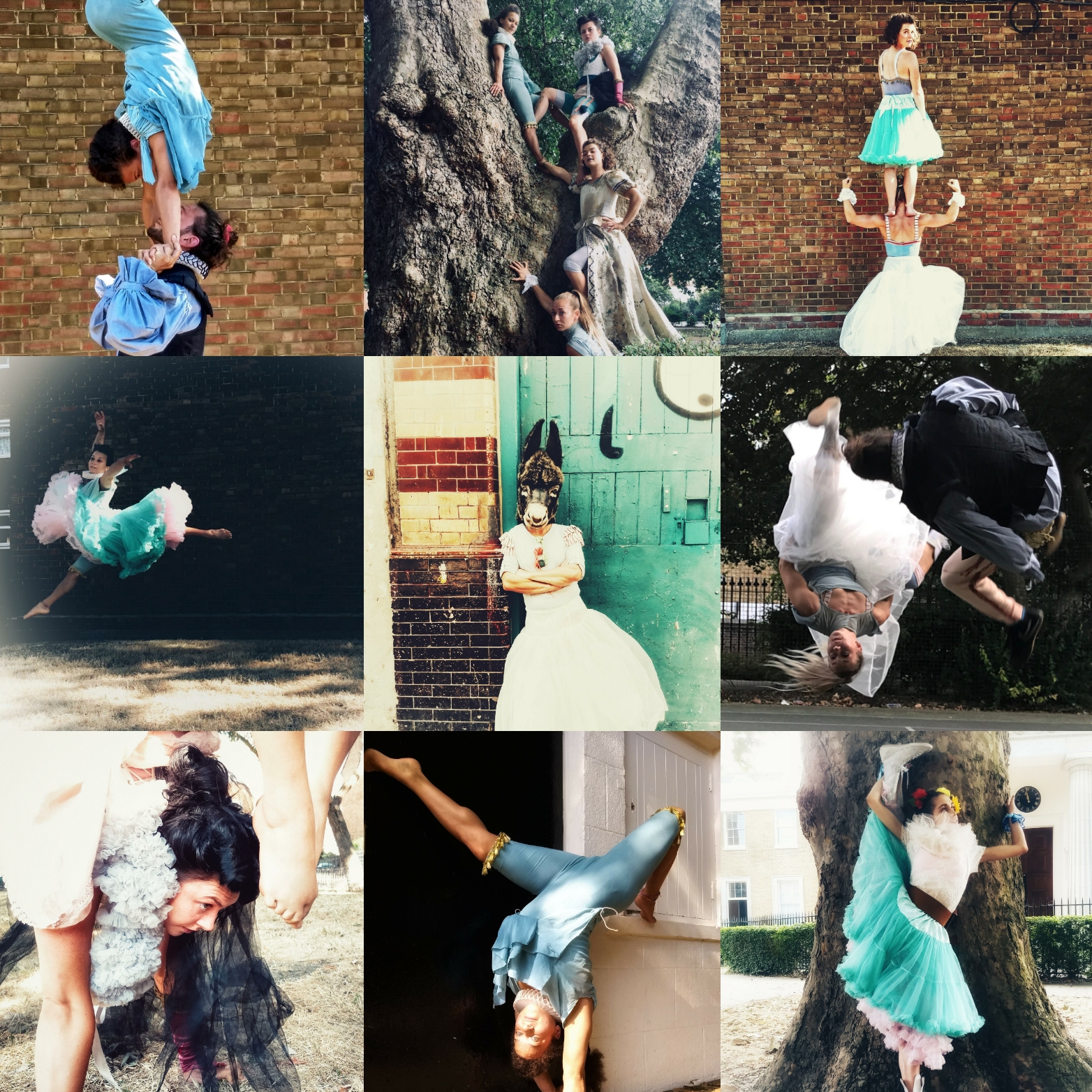 02 Oct

Goodbye Summer ☀️ Hello Autumn 🍂

We hope you have had a lovely summer, and enjoyed the fantastic weather. Here at Mimbre, we have been keeping busy, touring The Exploded Circus around the country, as well as taking on some exciting new projects.
New Term for Mimbre Youth Programme
Mimbre's acrobatics and street dance classes for young people in Hackney returned for a new term this week!
The weekly classes take place on Tuesdays at the Milton Gardens Community Centre, N16 8TL, and aim to build confidence, improve well-being, and promote inclusion while positively engaging young people in the arts. We have subsidised and free places for low income families to keep the programme accessible for everyone. For full details click here.
Unfortunately, all our places are now full, except for the older class (age 10-14), however if you are interested in enrolling your child on the programme or being added to our waiting list, please email education@mimbre.co.uk for more information.
The Exploded Circus Tour
Our wonderful touring production, The Exploded Circus has been working its way up and down the UK, playing to thousands of audience members from London to Glasgow. In June, we performed at The Lowry in Salford Quays, before having the opportunity to return for the second year running to Imagine Luton, a fantastic outdoor arts festival, where we headlined and sold out the big top. We also held workshops for the immensely talented young people from NGYT, who created an opening circus piece for our Saturday matinée performance.
We breathed in the seaside air of Llanelli in July, taking the show to the Ffwrnes before heading straight back to the big smoke to perform as part of the first ever Live in the Square at Grosvenor Square in August.
Following our performances of I've Lost My Circus at the Winchester Hat Fair in June (a short outdoor piece inspired by The Exploded Circus), we were delighted to get the opportunity to perform at Theatre Royal, Winchester earlier this month.
We want to thank everyone who has been to see us so far, and for all the lovely audience feedback we have received. There are only three more venues left this year, so don't miss you chance to experience the moment a circus is frozen in time!
3rd Nov Warwick Arts Centre, Coventry
23rd – 25th Nov Lancaster Arts, Lancaster
28th – 30th Nov The Brewhouse, Burton upon Trent
#SummerAcrobats
We had the opportunity to photograph some of the brilliant acrobats Mimbre work with in a summer photograph series, above are some highlights. Make sure you follow us on Instagram for more visual delights!