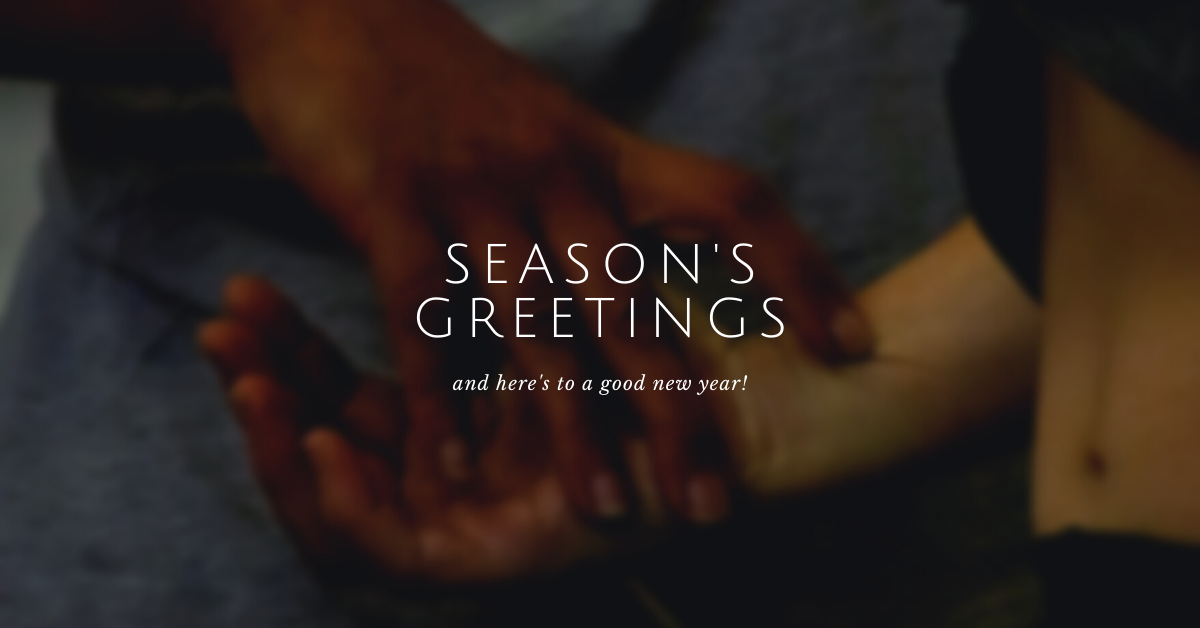 17 Dec

Looking back at 2021

Although 2021 has been another year of change, at Mimbre we've been fortunate to be busy with a variety of projects and we wanted to look back to say thank you to everyone we've performed to, worked with, been funded by and who have inspired us.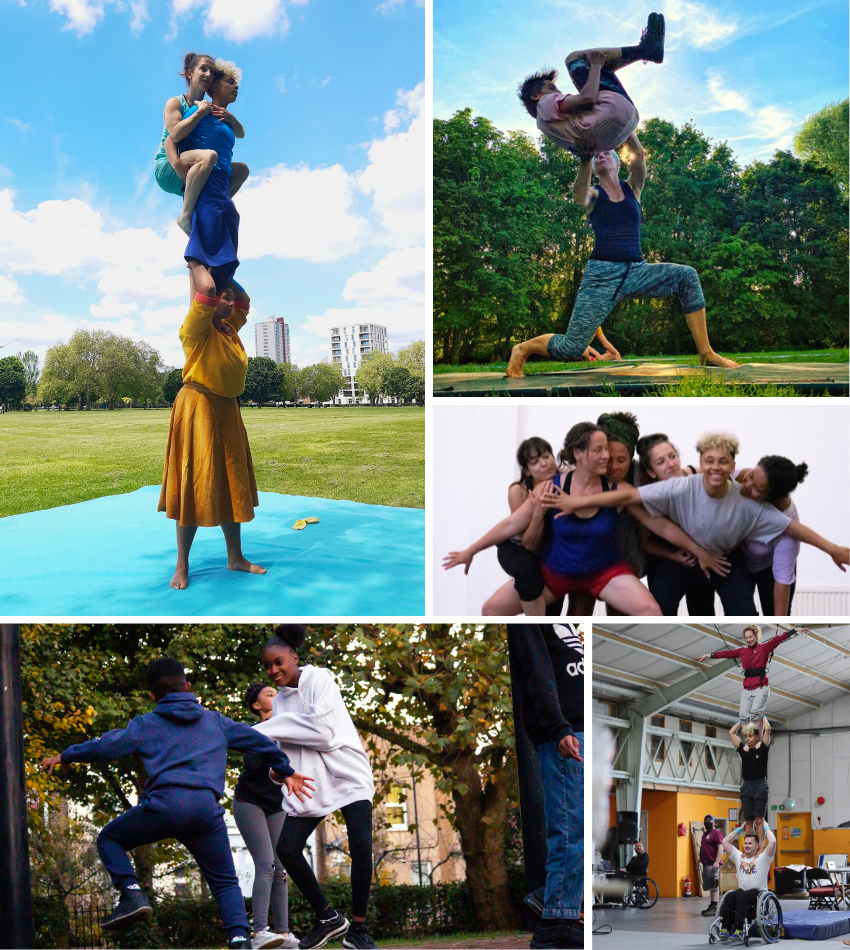 Mimbre 2021 Highlights
+ Lifted Tour 2021. We were so glad to take Lifted out on tour this year. We had 43 performances at brilliant festivals and also got to perform the show to our Mimbre Youth.
+ Whether it was through online workshops in the beginning of the year (including beatboxing, breakdance, sofa acrobatics, theatre set design, crafting and more), or practicing our skills in the park over summer or finally being able to return to an indoor space to dance and do acro together, the Mimbre Youth Programme always brings such joy to our days (unless we're skipping around dog poo in the park, boo). Look at one of our participants doing his first ever somersault in the pictures above!
+ Mimbre's joint Artistic Directors went back into great consultancy projects: Lina Johansson returned as the acrobatic choreographer on Garsington Opera's Eugene Onegin,worked with StrongWomenScience (by Aoife Raleigh, Maria Corcoran and Dea Birkett) and with Rebecka Nord on the initial work on of Fly. Flyga. Illa fäkta. Silvia Fratelli returned to Proteus Theatre's The Bloody Chamber as its acrobalance choreographer – this also gave the opportunity for a much needed Mimbre company outing in June to Worthing's Pavilion Theatre!
+ A wonderful Kickstart Scheme Company Trainee in Tyaine Wright-Shirley who started in October this year and is already making a mark on the company with her ideas, personality, work ethic and quick learning.
+ We were featured on some exciting platforms: such as on Adidas X Intersport's FORMOTION product launch (one of the rare occasions you'll see us wear pink), CRFashion Book's #CRParade in Issue 19 and VIEW Magazine's Issue 136
+ Executive Director Lissy Lovett took part in Toolbox, a leadership and development programme for producers working in the outdoor arts and public space run by 101 Outdoor Arts in Newbury in association with Arts Agenda.
+ And we can't not mention our continued voluntary work with The Feel Good Community and Hackney Foodbank, seeing as Lina Johansson recently played a key role in organising a big Christmas delivery, Lina continued to use the van and volunteer to make foodbank deliveries just as she did last year.

Sector Support
Last year we spoke about our time spent reflecting, not only on the situation of a (still-ongoing) pandemic, but also the inequalities and the structurally oppressive systems we are a part of. We have carried on learning, as well as shared our knowledge and experience along the way.
+ Thanks to the Culture Recovery Fund Round 2, we held a dedicated physical recovery week for our community of freelancers, including in-person training days and sharing online resources. You can listen to some of the feedback from the participants here. We were also able to introduce an understudy scheme for the tour of Lifted too to help take care of our performers.
+ We were able to hold a great variety of residencies, workshops and masterclasses this year: an Inclusive Acrobalance Residency with Daryl Beeton Productions at 101 Outdoor Arts in Newbury, supported by Without Walls Consortium's R&D Funding as part of #Blueprint2021 (have a look at a short film of our time together), at NoFit State Circus' The Circus Village, and in-person workshops at Tripspace.
+ We also held various and regular training sessions for our community. To mention just a few: we were joined by Jess Abouzeid who ran a series of online workshops on Sports Psychology for Circus Artists,(there will be a much-anticipated part 2  in January 2022 that you can already sign up for); we were able to hold some deep dives with Diversity and Inclusion Specialist Yassine Senghor for a smaller group including our core team; and Mimbre's directors continued holding informal mentoring sessions to all who reached out to them for advice. We held a really useful focus group with our freelancers for feedback at the end of this year, helping to map out where the company is going and growing.  
+ We attended events as participants and speakers. Lissy took part in a Q&A at the Out There festival in Great Yarmouth, while Lina Johansson gave a talk on working with high physicality outdoors at the  European Federation for Education and Training in Street Arts online conference in Slovenia. You can read Lina's lecture as an article on the Without Walls resources page.
+ And we continued our efforts with Circus Change Up to shape a stronger and more united circus sector.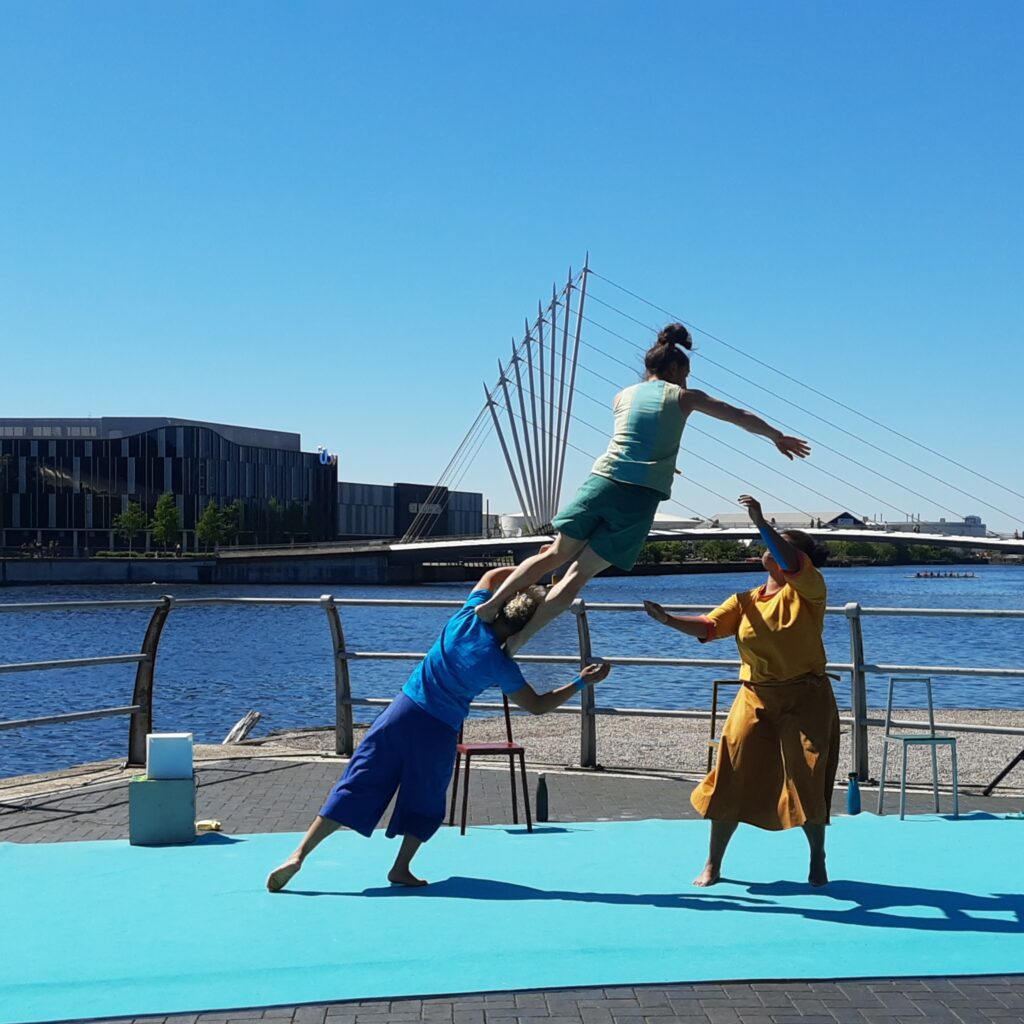 Thank you!
Finally, thank you to everyone who has helped us throughout the year. Our funders, Arts Council England, Hackney Council, Hackney Giving and Localgiving, for continuing to support us. Those that have donated to us. Our amazing board for helping us navigate yet another interesting year. Industry bodies OutdoorArtsUK, ITC, UK Theatre, AMA and SOLT for all their advocacy for the sector.
From all of us here at Mimbre, we wish you peaceful holidays.