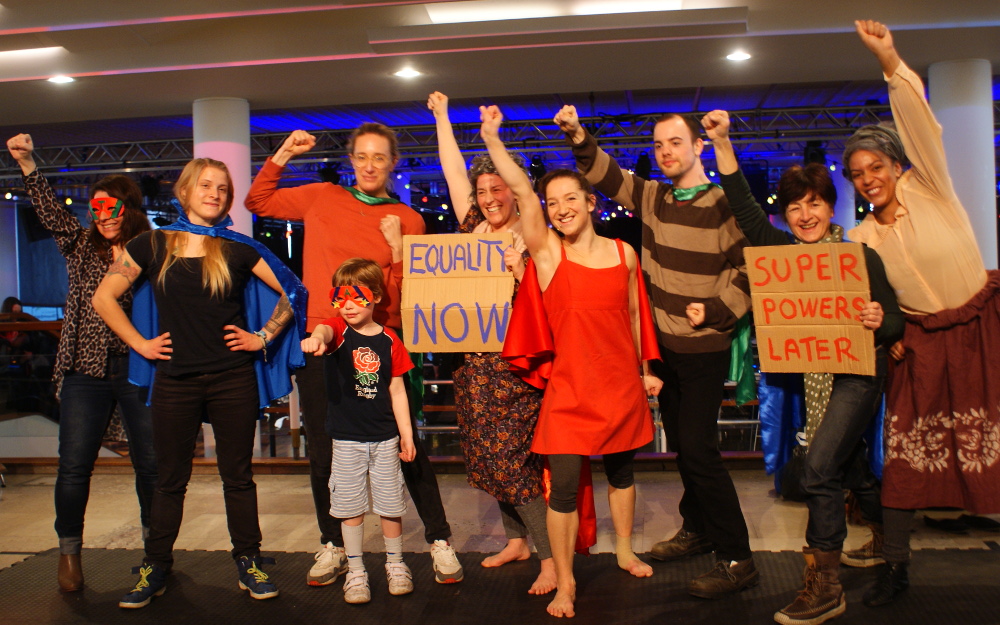 13 Mar

Mimbre at Women Of the World festival

Some images from Mimbre performing an extract from our new show If I Could I Would at WOW at Southbank Centre this year. Last year's WOW festival inspired us for some of the themes dealt with in the new show – like everyday sexism and super(s)heroes – and today again we came away with inspiration by the many fantastic women and the great energy.

I went to the morning catch up on the highs and the lows of the fight for equality over the last year, sad stories and empowering stories. Also had a chance to watch Laura Bates and a group of young women discussing upsetting, irritating and infuriating examples of everyday sexism and how they work in different ways to challenge it, how every little change we can do together chips away at the stone. The really encouraging thing is what a cool wave of young feminists there is out there and among all the negative things that social media manages to do it clearly also helps to connect people to support and fight equality together and not just on our own little islands. Lots of other great talks, workshops, stalls, while we were buys with our presentation I could not catch enough but find out more here  . 

Back in the rehearsal room next week I will try to do at least a small bit to what change we can make or inspiration we can give others. I like this way of looking at it from Caitlin Moran: 'The future is a communal effort, like a patchwork quilt. Everyone interested in forming our society takes a square each – a square they have chosen according to their interests, knowledge and ability – and sews it, then we join them together to make a fabulous quilt. That's how things get done.'

 Come and see the full show of If I Could I Would at Greenwich and Docklands International Festival 25-26 June and touring UK and Europe this summer.