29 Oct

A new term of in-person Youth Programme classes

UPDATE 1st November 2020:

We are sad to have to come with these news, but after the government's announcement of stricter measures from Thursday 5th November, we have to cancel the in-person classes that we had planned at Northwold Community Hall.
We are looking at continuing our online classes, and hopefully we will be able to be back in-person from 2021.
Take care and check back for updates about the online classes.

Move, play, dance!

Acrobatics and street-dance classes to get moving, have fun and get strong. The classes are taught following Covid19 safety guidelines.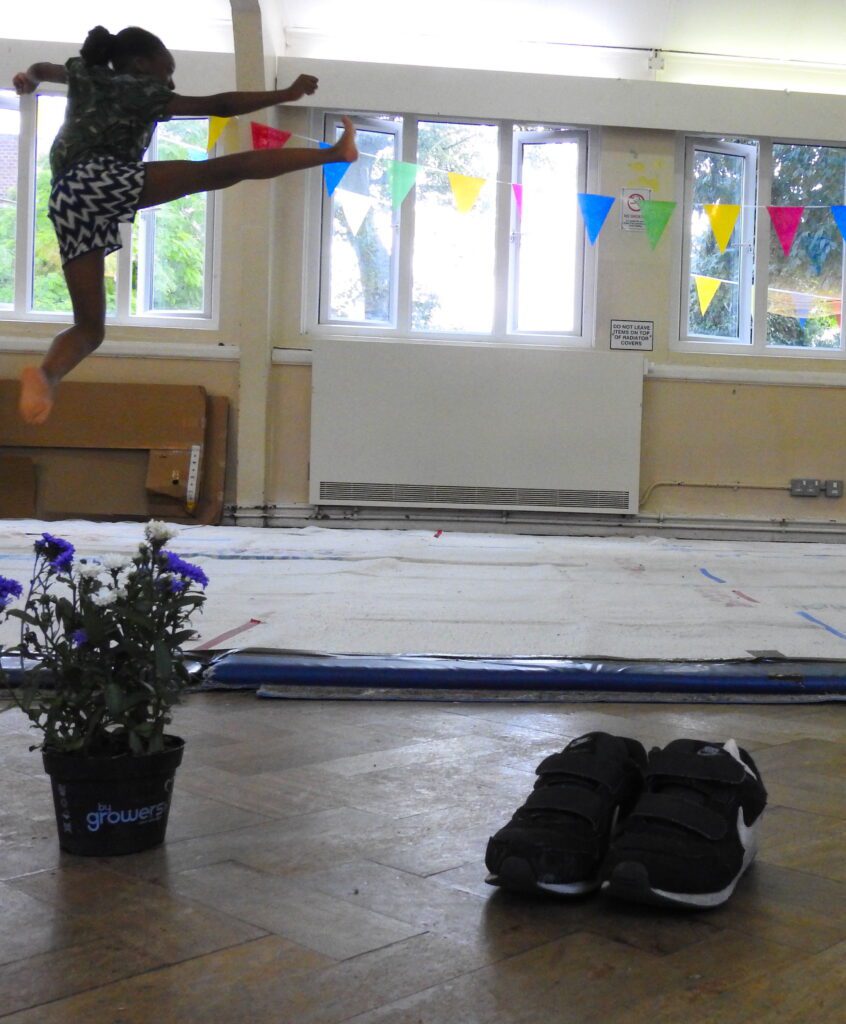 We are finally able to let you know the news that so many of you have been asking us about: we are restarting our street dance and acrobatic workshops in person again (although in an adjusted Covid-19 format)! Sadly, we have been unable to restart at our home of Milton Gardens, but we have found a new space which we are excited about. Classes are going to be held Tuesdays at Northwold Community Hall, 131 Upper Clapton Rd, Cazenove, London E5 9SA.
Details
Date: Tuesdays 10th November – 8th December 2020
Location: Northwold Community Hall
Northwold Estate, 131 Upper Clapton Rd, Cazenove, London E5 9SA
Price: Donation-basis!
Times and Age recommendation:
4.15 pm – 5:00 pm Minis: 5 – 7 year olds
5.15 pm – 6.45 pm Midis & Maxis: 8 – 13 year olds
We will do our best to keep your child safe and we are following government guidance for youth activity and after-school classes. This includes:
+ Teaching choreography and acrobatics where physical distance can be maintained between participants and between participants and teachers
+ Different doors for entrances and exits to not mix the groups.
+ Antibacterial gel at the beginning and end of classes
+ Holding part of the class outdoor when weather permits
+ Cleaning of mats, door handles etc between the classes
+ Keeping class sizes below 15 in line with government guidance for youth activities
How to attend
IT'S IMPORTANT FOR YOU SIGN UP BEFORE AND NOT JUST TURN UP ON THE DAY, TO SECURE A PLACE AND FOR COVID-19 SAFETY!
Please sign up for the sessions here: https://forms.gle/bktSaQW744kYughMA
For those who can't attend because of health or quarantine reasons we will trial a zoom link to the live classes, please email us if you prefer this to the live class.
Donations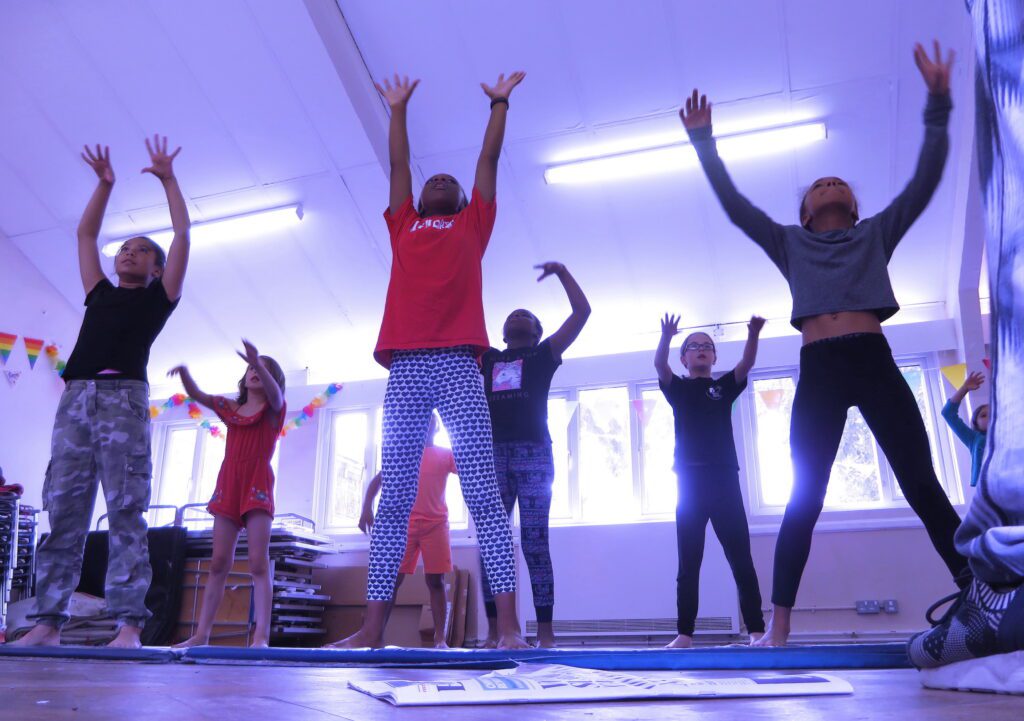 For Northwold Estate residents the classes are free and for other participants, the classes are run on a donation basis. This is to accommodate for the current situation which we know have hit many families hard and keep the classes as accessible as possible to any young person wanting to join. However, we are reliant on donations from those who are able to pay, to be able to keep running the classes long-term.
Pay what you can according to your circumstances, we want everyone to feel welcome. If you would like an idea of suggested donations, for full wage households we suggest the equivalent of £8 per class, low-income households £3 per class and if you are not currently able to donate anything, please know your child is still welcome to join.
If you have any questions about the classes please get in touch with us here: education@mimbre.co.uk.
We really hope you will be able to join us and look forward to creating some new fun shapes and moves with you all again!
Other ways to support the classes
You can also support us by generating donations when you shop online for gifts and more via @GiveasyouLive Online. So, if you are shopping online this Festive Season, please support independent businesses, and use Give As You Live to help us out at the same time, (fundraising for Mimbre with no extra cost to you).