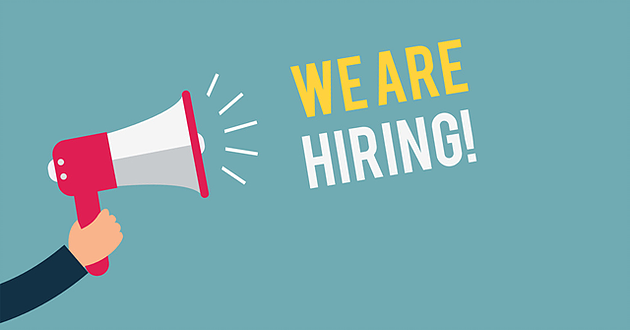 23 Apr

Administrator and Communications Officer

This position is from 2018 and now closed.

Mimbre seeks a full time Administrator and Communications Officer to support the company in its marketing aims, as well as run our office alongside other administration duties.

Download the Administrator and Communications Officer Application Pack to find out more about our work, the position and how to apply.

Deadline at 6pm on Thursday 17th May 2018 with interviews w/c 21st May 2018.

Essential skills, knowledge and experience
Minimum of two years' experience working in the cultural sector
Experience of contributing to the development and implementation of marketing PR and digital campaigns
Excellent verbal and written communication skills, especially in writing
Ability to establish rapport with a wide range of individuals and organisations over a sustained period of time
A collaborative approach to work, with experience of working in a small team
A commitment to diversity and equality of opportunity across the full range of your work
Timeline
Application Deadline: 6pm Thursday 17th May 2018
Interview Notifications: Friday 18th May 2018
Interviews: Tuesday 22nd2018, Wednesday 23rd 2018 or Thursday 24th May 2018 at Mimbre's offices
Start Date: Monday 18th June 2018 dependent on candidate availability
Application Process
To apply please send a covering letter, CV and the short application form by 6pm on Thursday 17th May 2018 to Jana Jammal at jana.jammal@mimbre.co.uk. Email applications are preferred.
Please feel free to contact Executive Director, Lissy Lovett, on lissy@mimbre.co.uk or call on 020 7613 1068 if you have any questions or if you would just like to discuss the post in more detail before applying. Please also let us know if you require the information about the role in any other format
The application form can be downloaded in Word here: Adminstrator and Communications Officer Application Form
Separately please fill in an equal opportunities form at this link: https://goo.gl/forms/HbiEgE2W7RhNlCHH2
This information will be considered separately from the recruitment process.
Mimbre are an equal opportunities employer and are proud to say we were named one of the Top 10 SME's for working families at the Working Families awards 2013. We are open to suggestions of flexible working that allow the candidate/s to fulfil the requirements of the role. If you are interested in proposing an application based on flexible working patterns please get in touch with us to discuss.
Mimbre is a female-led company and believes that women, people from a Black or minority ethnic background and disabled people are underrepresented at leadership level and on stage within the contemporary circus and outdoor sectors. Because of this we particularly encourage female, BAME and disabled candidates to apply for this role.