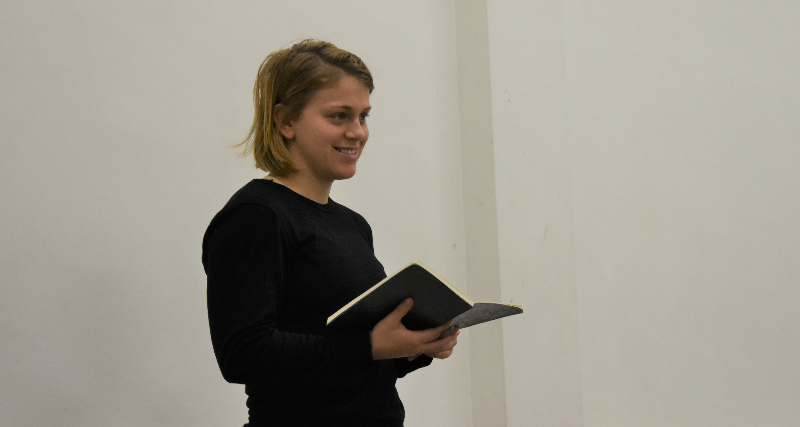 05 Dec

Arielle Lauzon on Shakespeare

With Fierce Sisters heading to New Place in just a weeks time, we caught up with Arielle Lauzon, fresh off tour with The Exploded Circus, for a quick chat about her experiences playing one of Shakespeare's most fierce women.

Q. What was your first experience of Shakespeare?

A. My first accurate experience of Shakespeare was only a few months ago. I went to see Othello at the Globe and really enjoyed it!

Q. Tell us about your character in Fierce Sisters.

A. My character is inspired by Taming of the Shrew's Katherine. She is feisty and has a mind of her own. I find the way Shakespeare writes her story doesn't make much sense and sticks with her personality. I find she is not someone you can shake or command easily. Katherine will NOT be tamed in Fierce Sisters.

Q. What are you looking forward to about the production?

A. I'm excited to play this version of Katherine to see how the audience will interact with her reactions to some of Shakespeare's classic male lines. Speaking lines is a challenge, taking me out of my comfort zone which I hope will be as empowering and as rich of experience as this event will be!

Fierce Sisters will be at Shakespeare's New Place from 11th – 15th December. Click here to book.