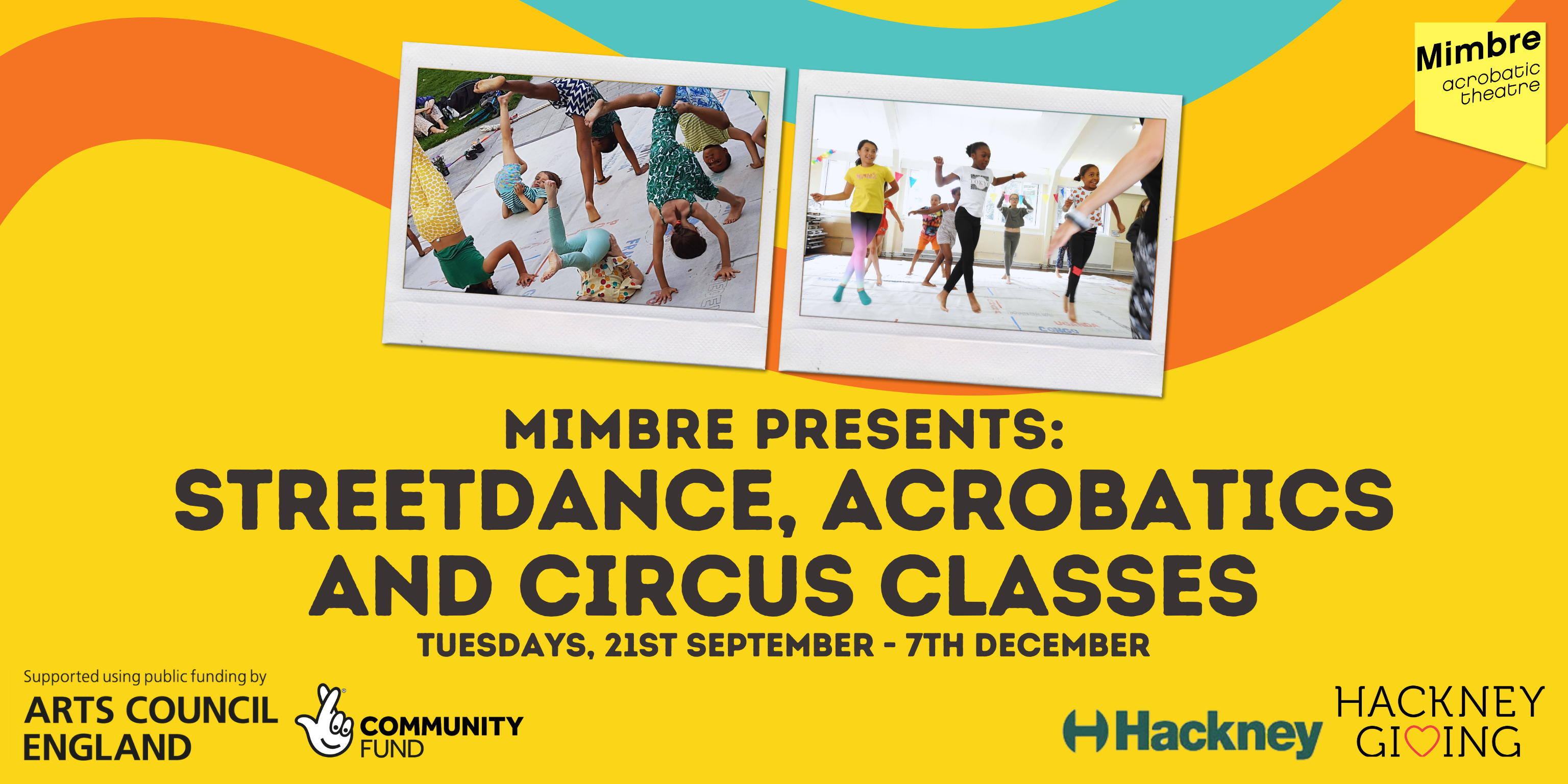 13 Sep

Autumn term of in-person Youth Programme classes

Move, play, dance!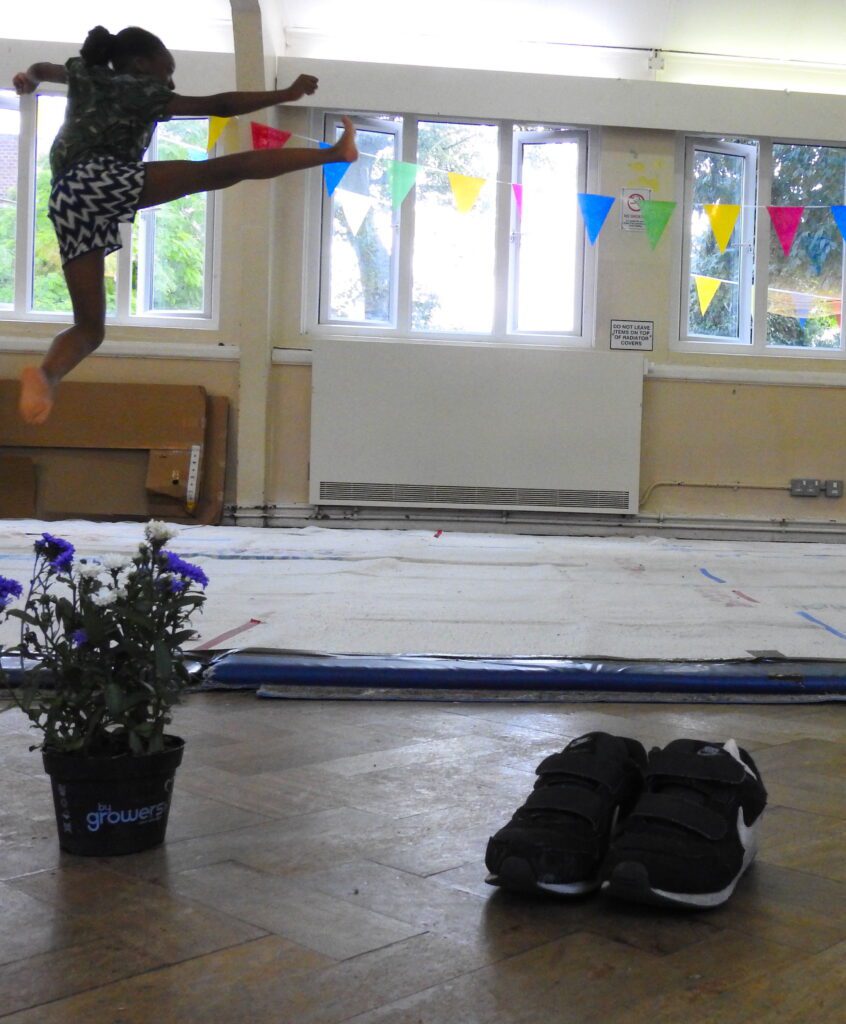 Acrobatics and street-dance classes to get moving, have fun and get strong. The classes are taught following Covid-19 safety guidelines.
We are happy to let you know the news that so many of you have been asking us about: we are restarting our street dance and acrobatic workshops in person again (although in an adjusted Covid-19 format)! We are restarting at our home of St Matthias Church Hall. Classes are going to be held Tuesdays.
Details
Date: Tuesdays, 21st September – 7th December (there is no class on 26th October for half term week)
Location: St Matthias Church Hall on Wandsworth Rd, N16 8DD
Times and Age recommendation:
4 pm – 5 pm Midis: 7 – 9 year olds
5:15 pm – 6:15 pm Maxis: 10 – 14 year olds
How to attend
IT'S IMPORTANT FOR YOU SIGN UP BEFORE AND NOT JUST TURN UP ON THE DAY, TO SECURE A PLACE AND FOR COVID-19 SAFETY!
Please sign up for the sessions here. Please note, places are limited.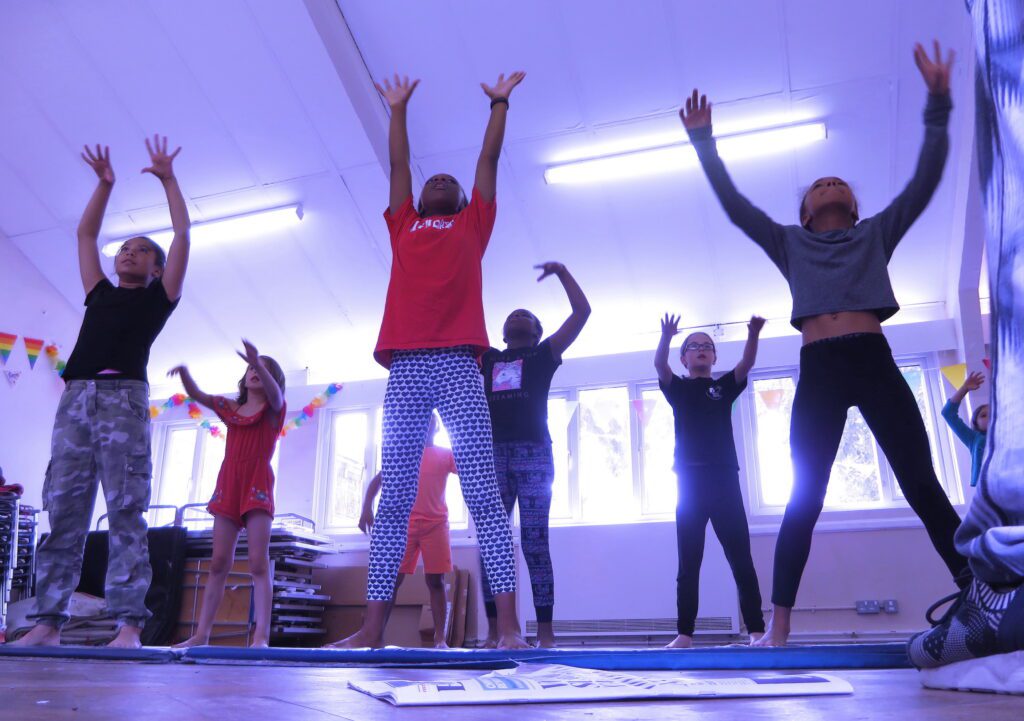 Price
Tuesday classes have a 3-tier fee system:
+ Milton Garden residents: Free for Milton Garden residents, Hackney Foodbank and The Feel Good Community families and other families where a bursary place would enable their young one to take part;
+ Subsidised bursaries for families on low income (self-defined): £44 per term (£4 per class);
+ Full price: £88 per term (£8 per class).
We are reliant on fees from those who are able to pay, to be able to keep running the classes long-term.
The classes are taught following Covid-19 safety guidelines. If you would like to know our covid protocol, please feel free to ask.
If you have any questions about the classes please get in touch with us here: education@mimbre.co.uk.
We really hope you will be able to join us and look forward to creating some new fun shapes and moves with you all again!
Other ways to support the classes
You can also support us by generating donations when you shop online for gifts and more via @GiveasyouLive Online. So, if you are shopping online, please support independent businesses, and use Give As You Live to help us out at the same time, (fundraising for Mimbre with no extra cost to you).