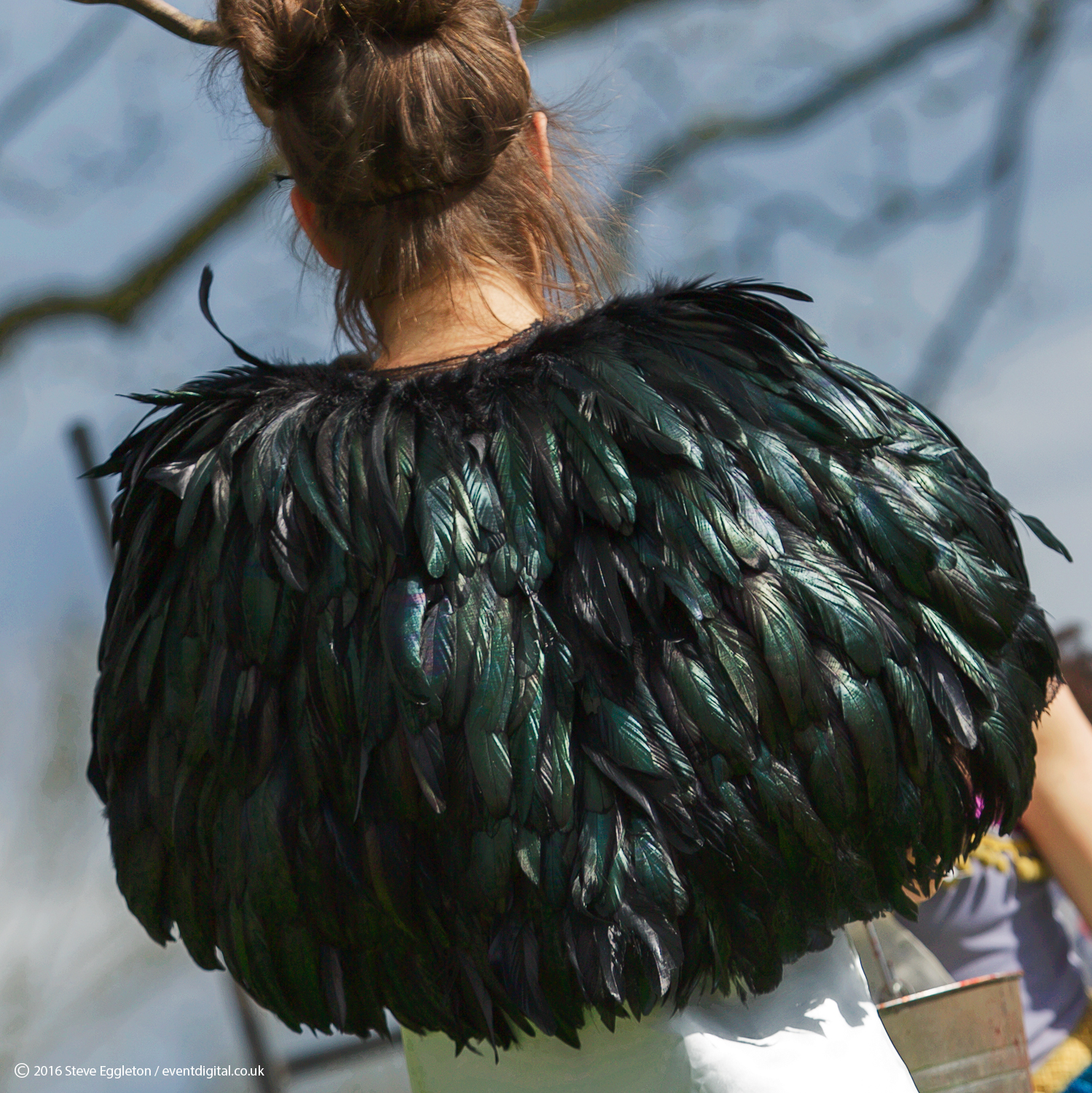 04 Oct

Casting Call!

This position is from 2018 and now closed.

AUDITION FOR 'FIERCE SISTERS'

Mimbre is looking for three new performers for our immersive theatre production Fierce Sisters. Fierce Sisters will take place in Stratford-upon-Avon from 10th – 15th December 2018, with rehearsals in London w/c 3rd December 2018.

Performer 1: Female slam poetry/rap/spoken word artist. We are looking for someone interested in exploring and co-writing a series of short sketches using Shakespeare's text as a base, combined with modern language, slang and interpretations. Loosely based on the role of Beatrice from Much Ado About Nothing, we want to develop her narrative outside of her relation to Benedick, and look at themes from her story which still feel relevant today.

Performer 2: Transgender, non-binary, non-cis-gender OR male-impersonator movement/cabaret/physical theatre performer to co-create a sketch exploring gender identities and binaries, loosely based on Rosalind's character from As You Like It. Following in Shakespeare's tradition of playing with cross-dressing and switching gender roles, we would like to connect these themes with those that have contemporary relevance and challenge the audience to question how much gender matters and if it's as binary as presented.

Performer 3: Female Dancer – 40 years or older with striking presence. To co-create a movement choreography for Lady Macbeth, with a strong focus on arm movement and stage presence, to celebrate female power and ambition. We are looking for a dancer who can make a strong impact with minimal movement – her arms washed in blood will be the main focus. The style of movement could be varied and drawn from different sources such as contemporary dance, popping, street-dance or Indian dance forms.

ABOUT THE ROLE:

We are looking for performers with excellent stage presence who are keen on working collaboratively and across artforms.

Fierce Sisters is an outdoor, immersive performance at New Place in Stratford-upon-Avon celebrating a selection of female characters from Shakespeare's plays.

The performances are from 10th until 15th December in the gardens at New Place. The format is an interactive promenade performance where each character repeats a short individual scene several times as well as taking part in one group scene per show. There will be three shows per evening, maximum performance time 3 hours including breaks. The performance will encourage a direct connection with the audience with each performer actively engaging the audience to respond to the character, play or issue at hand through interactive endings.

As this is an outdoor performance in December, the scenes and the costumes will be adapted to make sure that performers are warm enough with appropriate breaks and that adverse weather conditions are accommodated for.

There would be between 3 and 5 days of rehearsals (TBC per character) taking place w/c 3rd December 2018 in London (with some flexibility according to availability).

Fee: The performance week 10th-15th December (6 days including dress run on Monday) would be paid at £600 and rehearsal days at £100 per day.

Accommodation and per diems for rehearsals and performance days in Stratford-upon-Avon will be provided.

ABOUT 'FIERCE SISTERS':

This winter step into the world of Mimbre and discover their new performance; Fierce Sisters in the gardens at Shakespeare's New Place. Be enchanted as they weave their spell with their evocative choreography and contemporary soundscapes to explore the essence of Shakespeare's female characters, bursting out of their stories to claim their own space in today's world.

The promenade performance will lead you through the gardens to startling scenes of ambition, strength and passion, each inspired by Shakespeare's work. Playful interactive stations invite you to explore these themes and contribute your thoughts and feelings on how women are interpreted and portrayed, then and now.

This energetic, witty and immersive experience will captivate, raise questions that resonate today, and ignite conversations between generations.

Fierce Sisters is commissioned by the Shakespeare Birthplace Trust and supported using public funding by Arts Council England.

https://www.shakespeare.org.uk/visit/whats-on/fierce-sisters/

HOW TO APPLY:

To apply please send:
CV or resume
Links to video or showreel showing examples of previous work
A short cover letter explaining your motivation to be part of the production and your suitability for the role
Contact details of a previous collaborator/employer for a reference
to Lina Johansson at lina@mimbre.co.uk by 10am Monday 15th October 2018.
Mimbre is keen to work with performers from different backgrounds, and with different abilities and body shapes. We are seeking performers who can strongly impress an audience with their skills and performance combined. We welcome disabled performers, please let us know about your access requirements.
ABOUT MIMBRE:
Mimbre is a female-led company creating nuanced, breathtaking and highly-skilled acrobatic theatre. We use circus and dance innovatively as a physical language to illuminate human connections and promote a positive image of women.