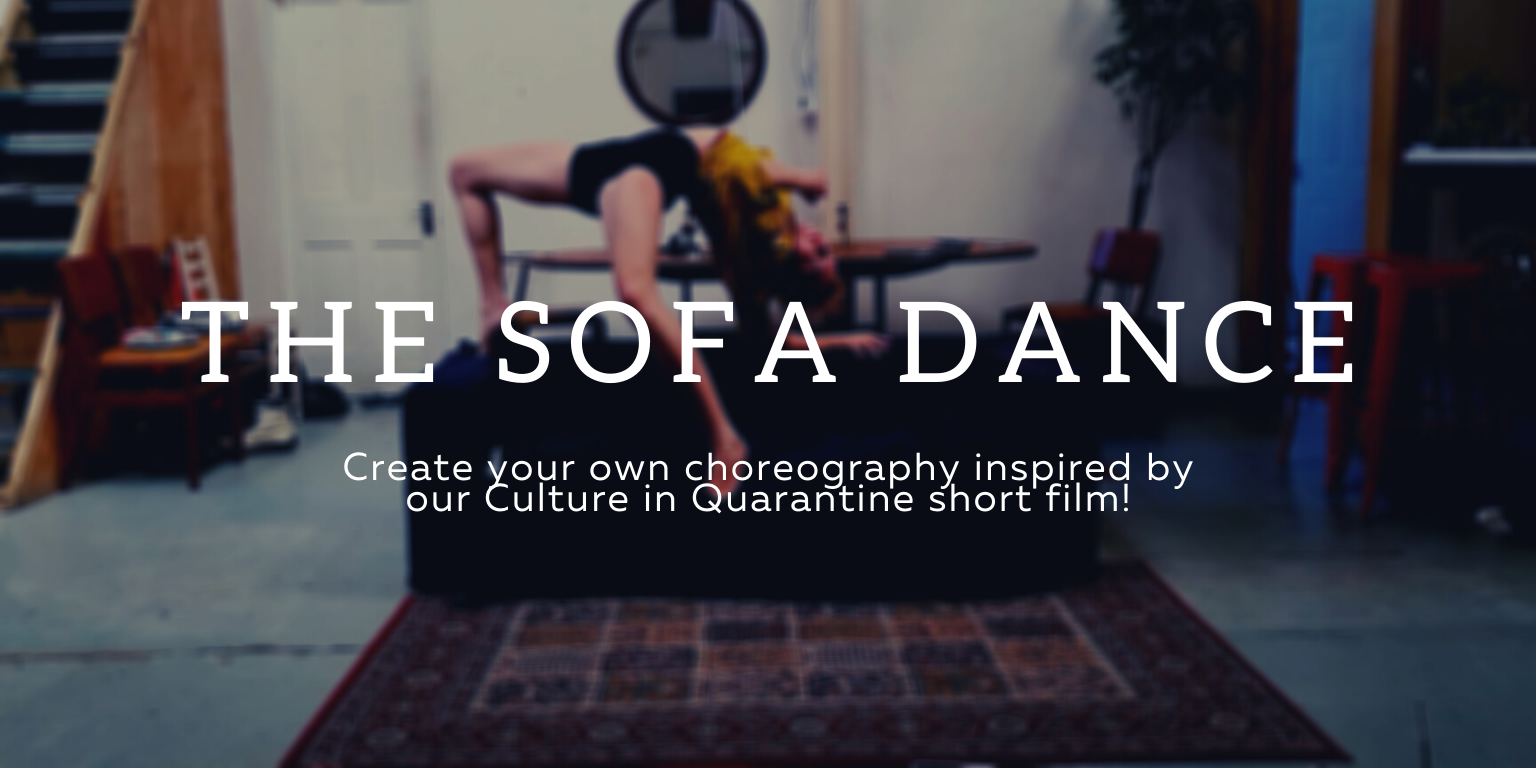 23 Jul

Create your own choreography inspired by The Sofa Dance!

We are very pleased to announce that Mimbre's The Sofa Dance has now been released on iPlayer and Youtube! We would now love to see people create their own interpretations and versions of their #MySofaDance! See below to get some inspiration and help in how to do yours.
When the world is no longer your stage… 30 acrobats physicalise the shared exhaustion, frustration and complications of living within drastically limited space, creating absurdity and beauty while stuck on their sofas.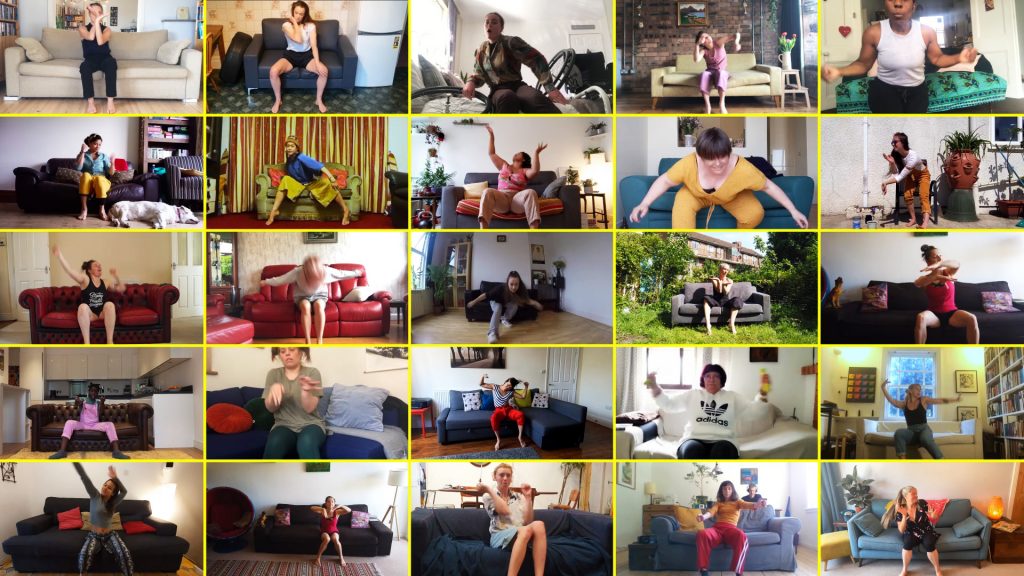 Do you want to make your own #MySofaDance?
We would love to see your own version of a #MySofaDance! How have you spent the last few months? Get creative! All you need is a sofa, a bed, a chair, cushions, a stool, or even a bench – to tell the story of what you did during the last few months, and as a way of making up new moves or expressions.
Please use the hashtag #MySofaDance so you can be part of the virtual portfolio of sofa dances along with professional acrobats. We can't wait to see your responses; make sure to tag us on Instagram, Twitter and Facebook.
For inspiration have a look at some of The Sofa Dance performers' own choreographies on our child-friendly Youtube playlist.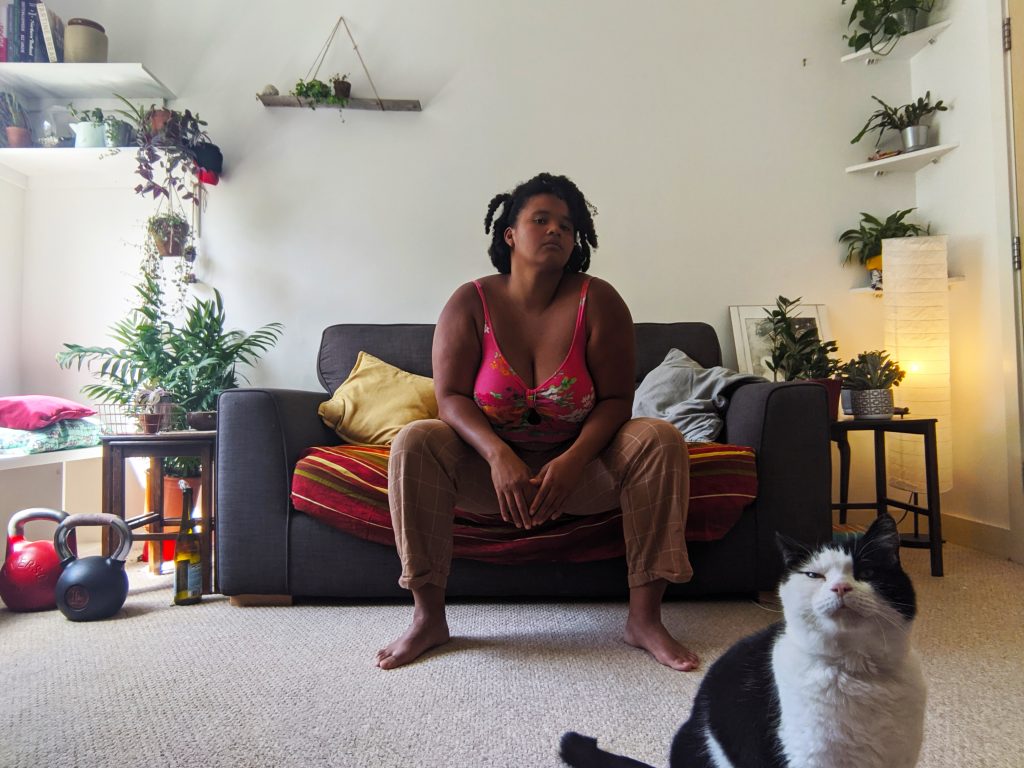 Instructions (for those of you making a film for the first time)!
First and foremost make sure you ask for permission from your parent/guardian/caretaker to take part and create a choreography. And make sure they are there to supervise you as you create and work on your dance.
Below are some tips and ideas for getting started. But you can use as little or as much of that as you want; you might just want to watch The Sofa Dance and visually respond to it as it is!
1, Start off by having a think about how you have felt and what have you done over the past few months
Here are a few questions to get you started:
+ What activities did you do most while in lockdown?
+ What were your top 3 favourite activities?
+ Are there any objects that you feel represent your lockdown which you would like to have visible as part of the setting (books, a ball, iPad, pet, paints…)?
3, Have a little boogie
Listen to the song we chose to work with, Just A Place by Underground System. You can play it on Youtube or Spotify.
Or you can also use your favourite songs.
2, Start creating your own dance moves and shapes
+ Use the sofa/chair/bed or whatever setting you work with to make up some moves. Some can be positions that just show what you been feeling – bored, restless, exhausted, worried. Some could be dance or acrobatic moves you make up with the help of the sofa/chair/bed.
+ Experiment through movement, dance or (if you are trained) acrobatics.
+ Create 3-4 different poses/motions/dance moves
+ Try to link these 3-4 poses so they create a dance
Is that a choreography we see taking shape?
4, Design time! You will now be your own set and costume designer

+ Set: You can use a sofa, a bed, a chair, a bench, a stool (just be careful)
Remember the objects from exercise 1? You can use these as props and set design elements. Step back and look at the sofa, what do you have around it? Can you put some books, toys, drawings, CDs around it to represent who you are and what you have been doing? Just make sure to be safe so that you don't bump into something while dancing
+ Costume: What colour is your sofa? What colour is the wall or your surroundings behind it? Think of a colour that will pop out against them for your costume. Maybe they are complementary colours like Orange against Blue. To look at more colour opposites have a look at the BBC's guide about complementary colours. Make sure your costume is comfortable to dance in.
4, Now it's time to record yourself
+ Set up a device with a camera, check the angle (will you be able to see the furniture and your whole choreography?) Try to record in landscape or a square setting (if you are doing it for Instagram).
+ Hit record to do a trial of the choreography. Check that you are happy with the set up (ask your guardian, a friend, a sibling for help if you need a cameraperson.)
+ Now show time! After all this preparation the spotlight is on you for your full performance of your #MySofaDance!
5, Try your hand at some video editing
If you feel like going full out you can even edit the video with simple editing software. We recommend trying software and apps like Powerdirector (for Android phones and tablets, Chromebook, iPhones and iPad. You can use the free version), iMovie (on IOS devices) or Adobe Rush (for a slightly more advanced editor) or any other simple video editing app (check what might be available on your phone already)!
5, Share it with the world and with us!
Use the hashtag #mysofadance and tag Mimbre too! If you put it on YouTube please email us at info@mimbre.co.uk so we can put it on our #mysofadance playlist. Yes we're creating a wondrous portfolio of 'My Sofa Dances'. If you're under 16 please make sure you have your parent's or guardian's approval before you share it.
Important: Always be aware of your surroundings whenever you are doing any physical activity.

Disclaimer: Acrobatic exercises should be done with adult supervision. When participating in any physical activity there is the possibility of hurting yourself. Always only work to the level that feels safe and right for you and the space you are in. Listen to your body (and your caretakers/parents/teachers!).
For even more inspiration there are other dance films commissioned for Culture in Quarantine on the BBC iPlayer, which you can find on Sadler's Wells webpage here.