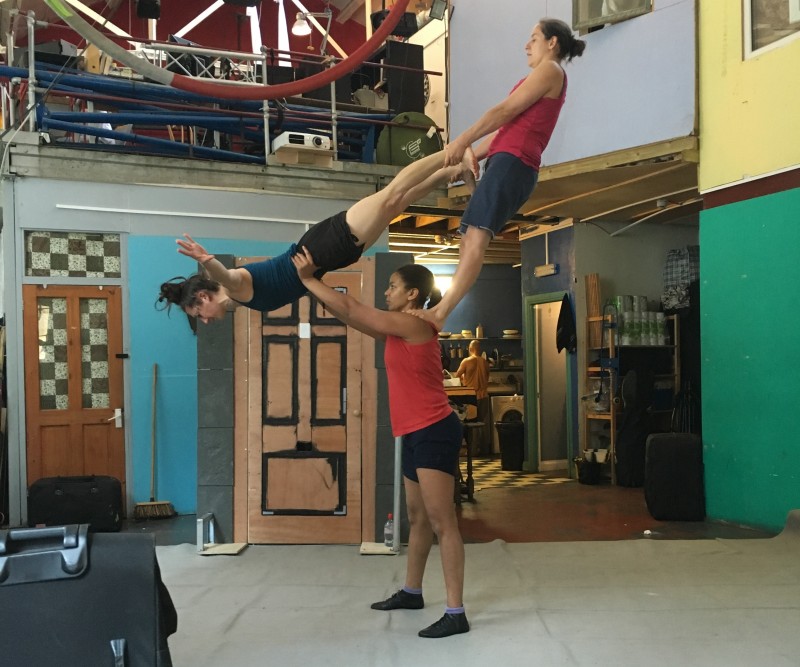 23 May

If I could I would preview

We have been in rehearsals with If I could I would for the past two weeks and we are proud to say that we now have a new show on our hands! On the last day of rehearsals we we invited some friends and colleagues to watch the run through before the show hit the road (we were also seeking some approval). Our audience was made out of our lovely creative team and the mimbre team. The wonderful people from the Hive in Hackney also watched and Lucy from Lucy loves circus was there too! The run through went really well and we were very glad to know how well the show was received. Lucy even wrote a lovely blog post about – you can find some spinets below.

[…]

As the frustrations built up and up, our superhero took a running jump and started to fly. There was a darkly menacing moment that put her in jeopardy, but our protagonist fought back, turned the tables, and the scene shifted gear into a brilliant comedy that was one of the highlights of the piece. I read the ending as a heart-warming testimony to female resilience, emotional as much as physical, and to the efforts of all the super women out there supporting each other. It is a show that makes you wonder "if I could, I would…" but also leaves you with the challenge "well, why don't you then?!"

You can read Lucy's entire blog post on her blog; Lucy loves circus. If I could I would will premiere in London on 25-26th June at GDIF .