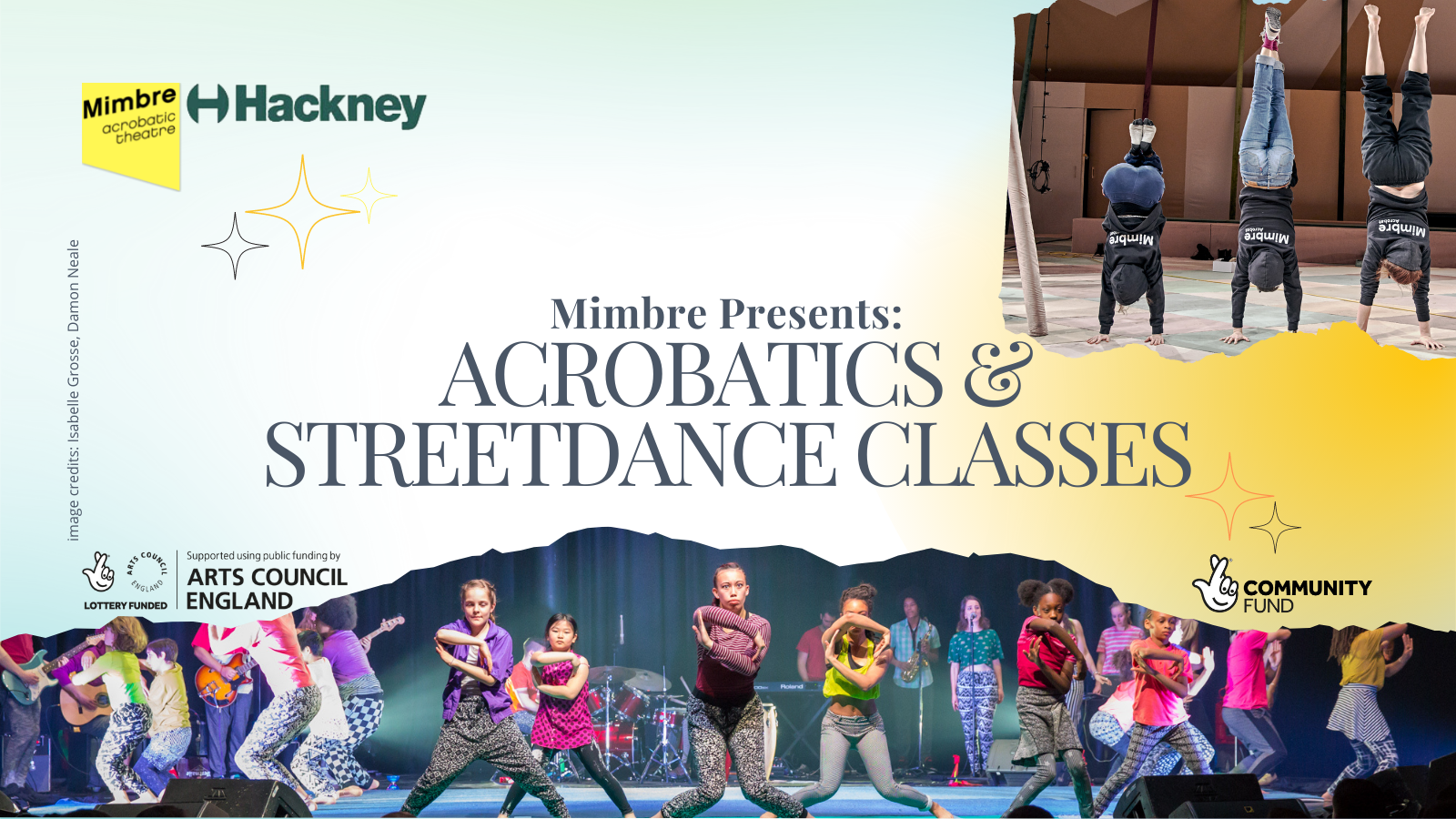 06 Jan

In-person youth classes, here comes the spring term!
Mimbre Youth: Street Dance & Acrobatics Classes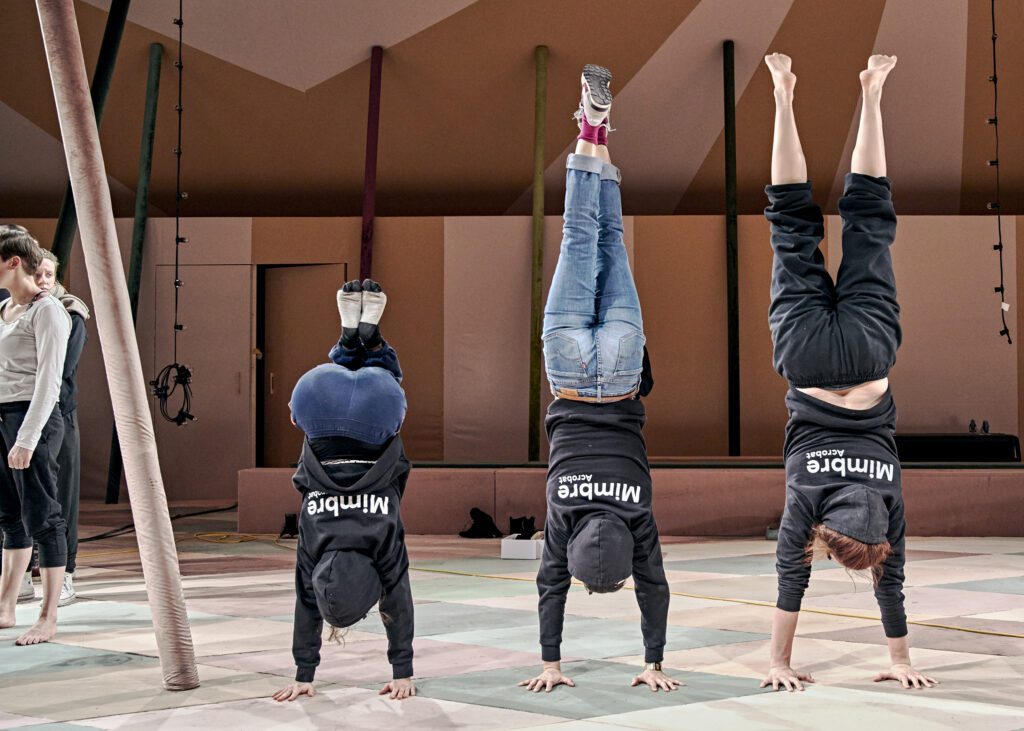 Date: Tuesdays, 18 January – 29 March 2022 (there is no class on 15 February for half term week)
Location: St Matthias Church Hall on Wandsworth Rd, N16 8DD (a 5-minute walk from our usual Milton Gardens Community Hall)
Times and age recommendation:
7 – 9 year olds: 4:15 pm – 5:15 pm
10 – 14 year olds: 5:30 pm – 6:30 pm
Mimbre Youth is a programme for young people in Hackney to learn acrobatics, streetdance, circus and performance skills. Suitable for all levels, with a chance to learn new or improve existing acrobatics skills: rolls, cartwheels, handstands, flips, as well as opportunities to learn new dance moves and choreographies. As well as weekly classes we regularly (pandemic allowing…) do group outings to see inspiring professional shows and offer additional performance projects where the young people can make their own choreographies and perform publicly!
All classes are taught by professional dance and circus artists, passionate about passing their skills on to the next generation! Allowing the young people a fun and supportive environment to move, meet friends and be creative in, which is at the heart of the programme. For the older group (10-14 years old) the participants can choose which area they want to focus more on, specialising in dance OR acrobatics OR learning a bit of both.
We welcome Disabled young people and participants with access needs. Please contact lina@mimbre.co.uk to discuss in what way we can best support your young person to take part.
How to attend
It's important to sign up beforehand, to secure a place and for Covid-19 safety!
Please sign up for the sessions here.
Please note, places are limited.
Fees
We have a three-tier fee system:
+ Free for Milton Garden residents, Hackney Foodbank and The Feel Good Community families and other families where a bursary place would enable their young one to take part;
+ Subsidised fees for families on low income (self-defined): £40 per term (£4 per class);
+ Full price: £80 per term (£8 per class).
The classes are taught following Covid-19 safety guidelines (full information about protocol available). If your child or someone in your family is in a risk group, please do contact lina@mimbre.co.uk to discuss the format of the classes so you can make a decision about whether it is suitable for your circumstances..
If you have any other questions please get in touch with us here: education@mimbre.co.uk.
We really hope you will be able to join us and we look forward to creating some new fun shapes and moves with you all again!

Support the classes
You can also support us by generating donations when you shop online for gifts @GiveasyouLive Online. at no extra cost to you.