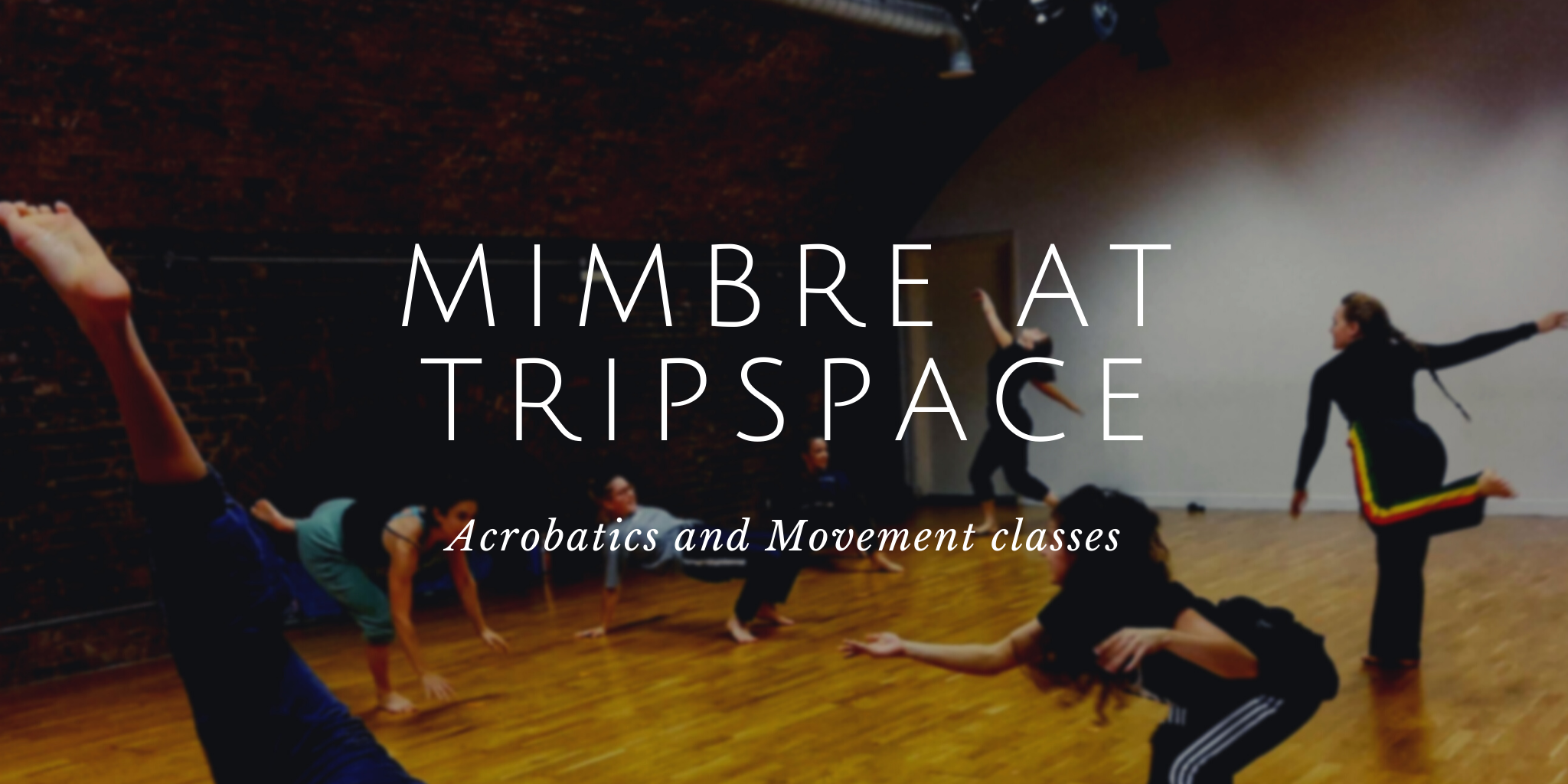 05 Oct

In-studio Mimbre Acrobatics and Movement Workshops at Tripspace

We're back at Tripspace this October!

The classes will focus on the discipline of Acrobatic Movement and how to take a healthy approach to this intense training.

In these morning classes we will teach a range of specialised acrobatics movements and techniques from Mimbre's repertoire of tricks and styles, including fluid movements along the floor and upside-down shapes (handstands, headstands and other figures).

Each day will start with a full physical warm-up, which will cover agility and stamina training, along with strengthening and injury prevention exercises, followed by individual acrobatics techniques.
We will also look at creative and innovative approaches to choreographing acrobatics, building up to creating small choreographic sequences with the material learnt and explore how to keep the complicity between the participants despite not using physical contact with each other.

We are very inclusive and can adapt the movements to anyone's ability. We're very experienced in approaching physical limits (injury, disability, body type) as creative springboards instead of stopping points, using restrictions as tools to come up with new and original ways of working.

Dates: Monday 11th – Friday 15th October
Times: 11am – 12:30pm
Price: £8
You aren't required to attend every day, we look forward to seeing you there!