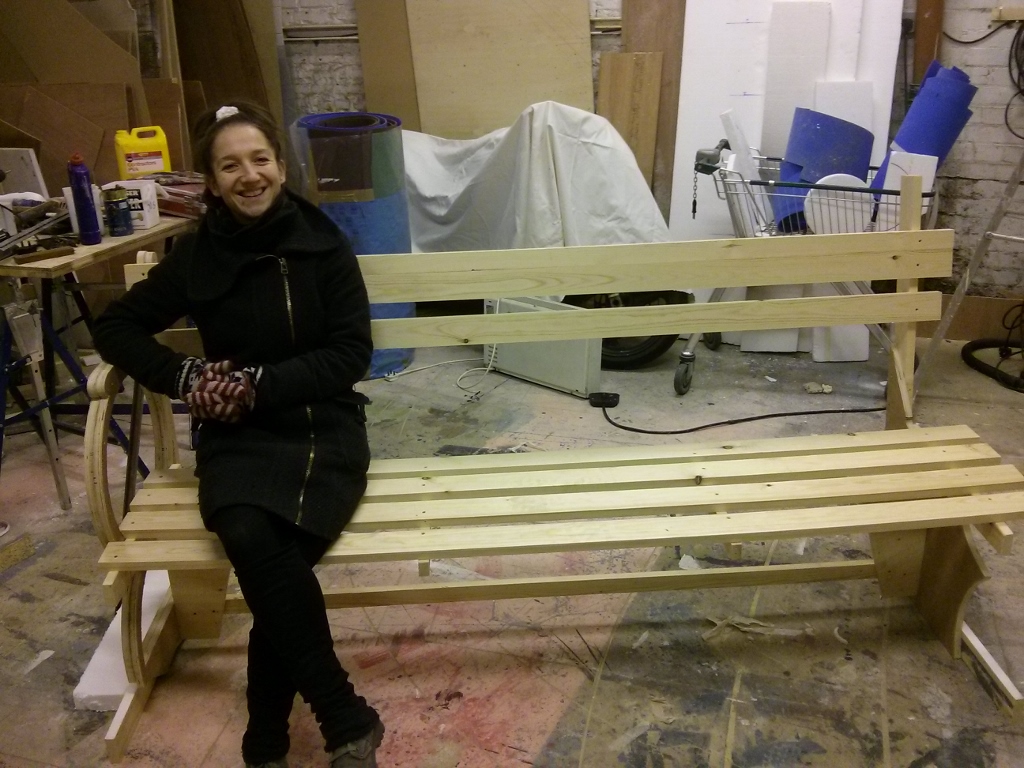 03 Dec

In the workshop of Bench's set designer

You might have already heard… we are in the process of creating a new show called Bench to be premiered next April!

This is a very exciting process for everybody involved, including the designers and Artistic Directors! Silvia, one of our Joint Artistic Directors, paid our set designer Michalis Kokkoliadis a visit today to see his first prototype of the set. Michalis designs and creates 'ingeniously simple set design, aided by an appropriate sprinkling of make believe' (Eastern Daily Press) and we are very happy to have him as part of our creative team – especially as it's not as straightforward as one might think to design a bench that looks like a "proper" park bench, but is light and can be easily dismantled to fit into a suitcase when touring by plane!

Here's a sneak preview of the first experiments in Michalis' workshop!