16 Aug

Jaide Annalise: Meet the newest member of the Lifted cast

With our outdoor show Lifted now on Tour, we wanted to introduce the production's brilliant new cast member Jaide Annalise. This is Jaide's first time working with Mimbre on a show, but she partook in our All-Women Acrolab at 101 Outdoor Arts in Newbury in January 2019 and wowed us all.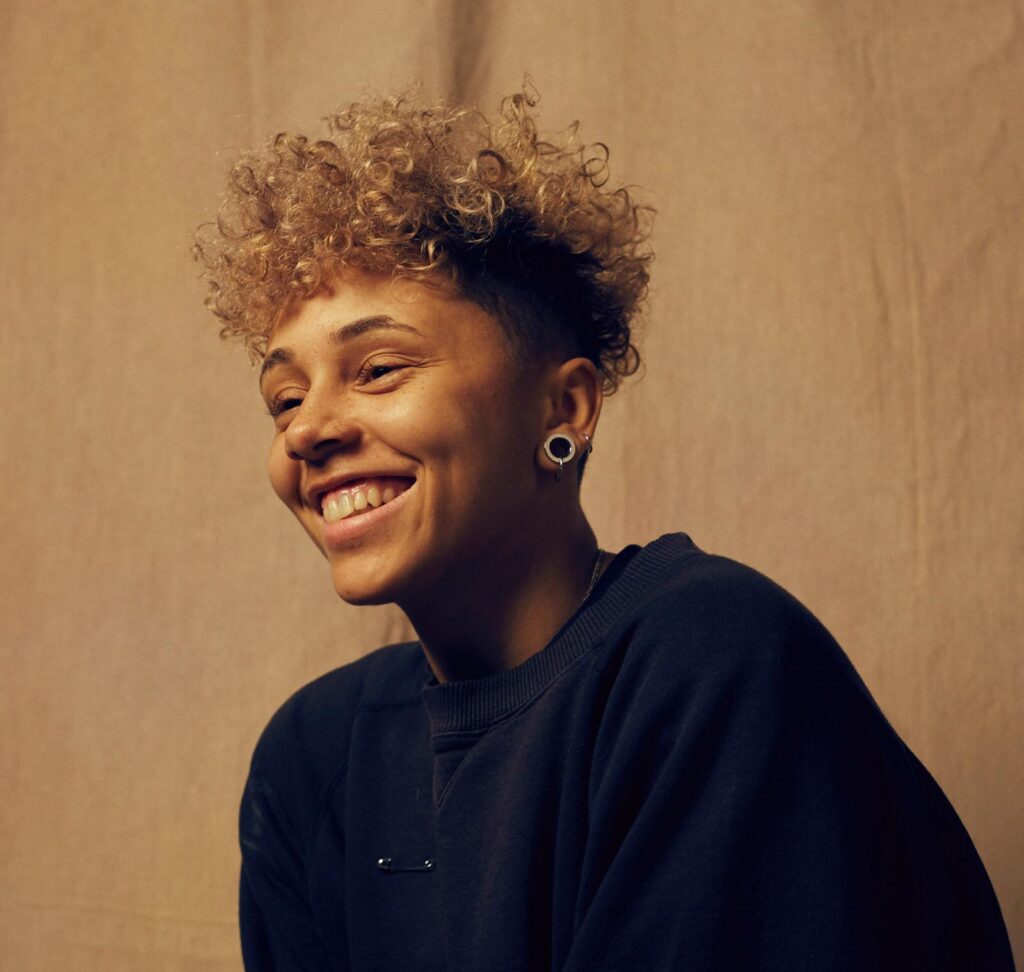 1, Hi Jaide, tell us a bit about yourself.
Hey! A bit about me… I am 24 years old, I live in London and have done my whole life – a Londoner through and through haha. I graduated from the National Centre for Circus Arts in 2019, where I specialised in Cyr wheel & Acrobatics. After graduating I went on to become a Resident Artist at The Roundhouse in Camden where I continued to develop my skill set and style within my wheel. Since starting my professional career as a circus artist, I have had the pleasure of working with The Cocoa butter club, Upswing and Osbourne and what; as well as taking part in creative residencies with Crying out loud, Daryl beat productions and of course …Mimbre!
My biggest thing when it comes to performing and creating, is to bring a little piece of me to everything I do.
With restrictions lifted and the creative industry getting back on its feet I am looking forward to many more amazing opportunities. I am so grateful to have been able to work with Mimbre on an awesome project during such a weird and turbulent time for creatives.
2, What brought you to circus and outdoor arts?
I have always had a love for being physical, before 'running away with the circus' I trained as a gymnast for over a decade, competing at a National and International level. When I left gymnastics I very briefly tried to live a 'normal' lifestyle, actually hanging out with friends after school and having a social life, but something was missing. I enjoyed the freedom but I missed training, being upside down, the adrenaline of trying a trick for the first time. That's when I found Circus! Well… it felt like circus found me and I haven't looked back since – I get to hang out with friends and throw myself in the air for a living without the pressure of hitting that perfect score… It's a win win really!
Joining the circus community has been a journey to say the least – I have learnt a lot about myself during my circus endeavours and I am sure I am yet to discover even more. Learn, create, discover… that's what it's all about for me. With each project I get involved in, I find myself out of my comfort zone in one way or another and I hate to sound cliche but that really is where great things happen!
I'm just grateful to be a part of such an amazing community.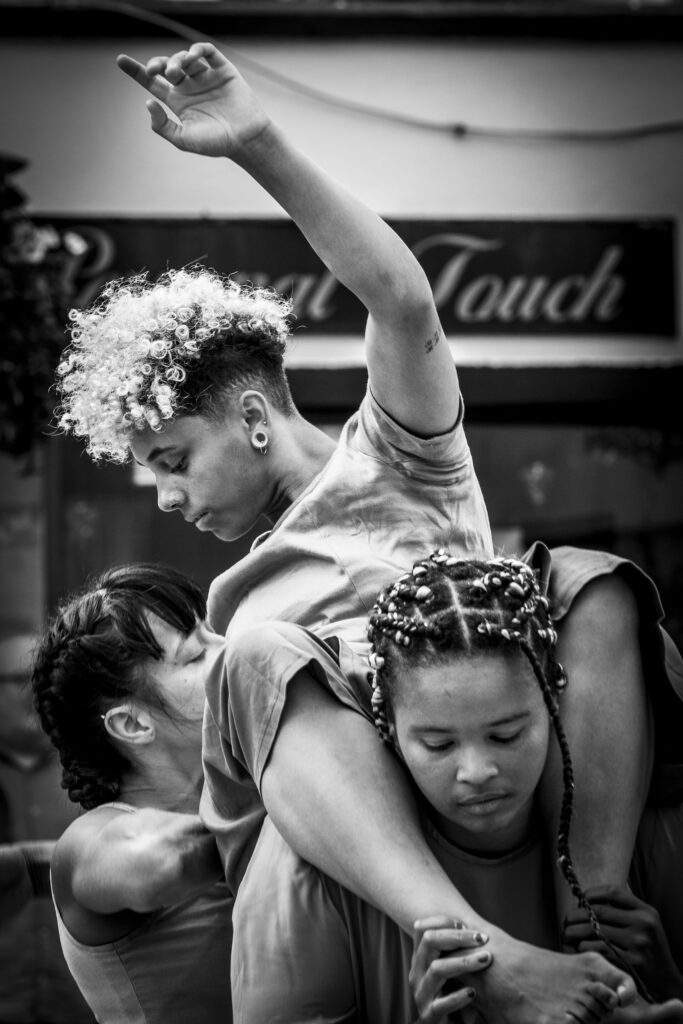 3, What are you most looking forward to about the tour? And what has been your favourite thing about the tour so far?
There's so much I am looking forward to! Discovering new places and connecting with not only the team but everyone we meet along the way too. I'm also looking forward to growing into my character within the show and continuing to bring my own 'sauce' to the show haha, the more we perform the more I find my flow, so it never gets boring that's for sure!
My favourite moment so far? That would have to be our show in London at the K&C festival. One of our shows was in Avondale, which is a park I practically grew up in, so to be able to perform not only in my hometown but somewhere where I have a lot of memories felt great – but overall I have really enjoyed being able to explore new places throughout the tour.
4, What is Lifted about to you?
For me, Lifted is about three individuals with very different strengths and a whole lot of curiosity. The show takes you on a playful but also intimate journey as we learn how we can use our unique qualities to lift, balance and carry one another.
5, Why should people come and see it?
Who doesn't want to see a show that will leave you feeling joyful, 'lifted' in spirit and maybe a little tearful (only happy tears)! It's been a tough year for us all, we need more art, more creativity and more joy being spread – now more than ever, and this show does exactly that! Come see us lift and be lifted. You'll enjoy it…I promise! 🙂
You can follow Jaide on Instagram: @jaideannalise, we love her super clean and cool account!
Find out more about where Lifted is heading on the Tour Schedule section of our website.