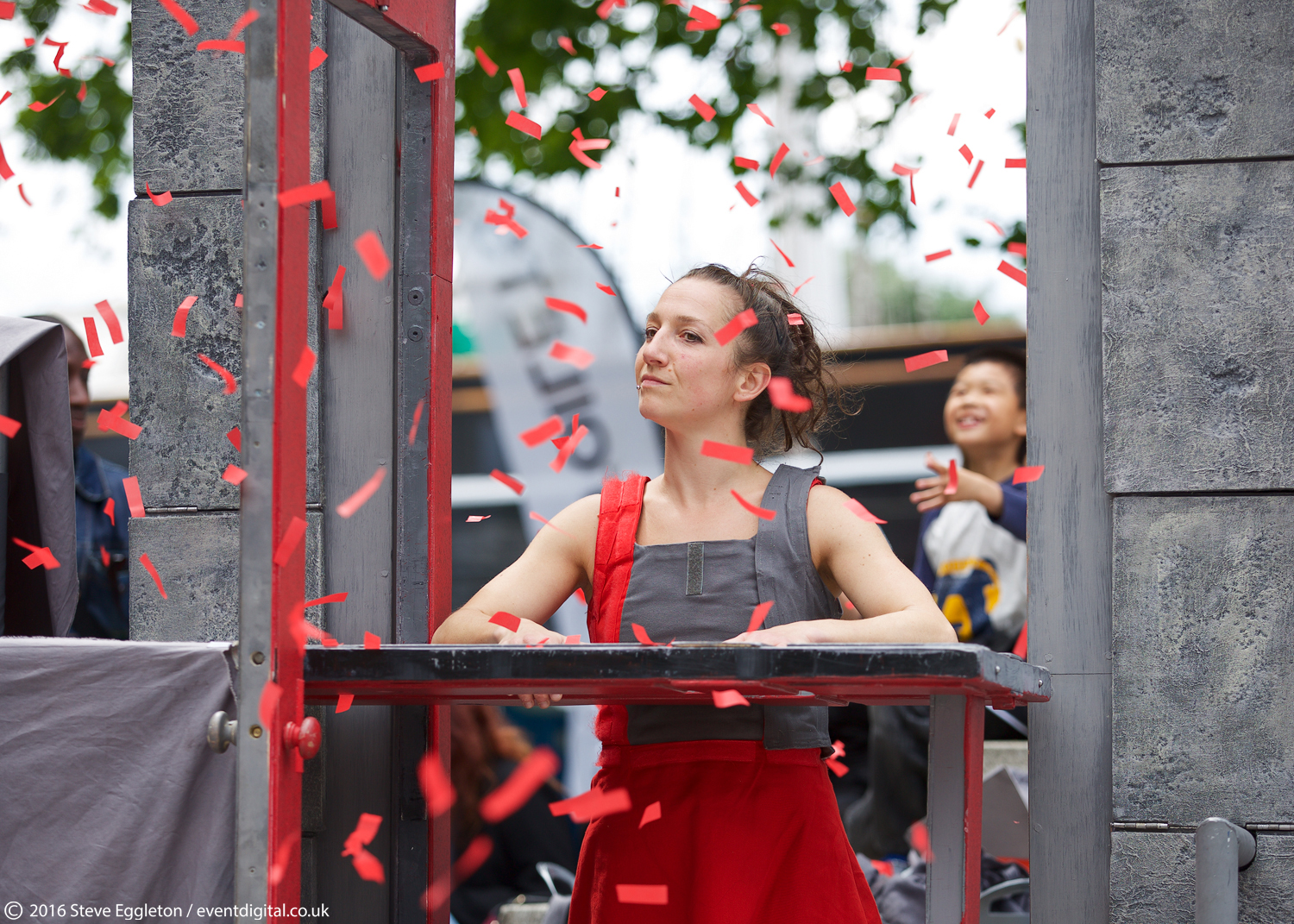 09 Dec

Looking back at Mimbre's 2016


Despite the upheavals and uncertainty of 2016, we've been lucky to have an exciting year filled with amazing projects and fantastic collaborators. Sometimes it is the small things that builds up to make a difference and we hope our work has done a little bit to provide inspiration, hope and strength in an ever changing world.
A big thank you to you all!
Scroll down to find out more about our projects in 2016 and make sure to click the links (loads of videos to watch).
All our love,
Silvia, Lina, Lissy, Jana
Our short film Mimbre's World was short-listed for Best Production Designer at The Underwire Film Festival thanks to our inspiring collaborator Loren Elstein. The film was also screened at the Genesis Cinema in London on the 3rd of December as part of the festival celebrating women in film.
It's been a year of anniversaries and earlier this September, our very own Lina Johansson was invited to be an Associate Director on City of The Unexpected, Wales Millennium Centre and National Theatre Wales' celebration of Roald Dahl which was seen by over 300,000 people.

Watch a lovely short highlight video here! And this lovely clip of a little kid full of joy – a reminder of the impression public arts event can have.
We premiered 
Wondrous Strange
, a Royal Shakespeare Company commission for the 400th anniversary of Shakespeare, which was performed in Stratford-upon-Avon on the 23rd of April to great acclaim.
'Wonderful, loved how gritty it was, full of emotion'.
Mimbre's other production this year, 
If I could I would, 
performed to a great response to tens of thousands of audience members across UK and Europe. More
photos 
here
 and short
video
here
. At the international showcase festival Tete-a Tete in Germany Mimbre were given the
Super-Buffo award
for our contribution to street-arts and our strong inspiring portrayal of women. Very honouring and it will be our turn to pass this international award on in 2017 to continue the Ring of Honour.
In the summer, Lina was also involved as Acrobatic Choreographer with the beautiful production of Eugene Onegin at Garsington Opera, working with director Michael Boyd and designer Tom Piper. Here is a link for BBC Arts screening of the whole performance – a chunky 2.5 hour long for a dark December evening.
Our youth programme ran for two very successful terms this year and as always were filled to the brim with youthful energy and enthusiasm. Superheroes, falling and supporting each other was just some of the themes explored over the year. And of course our young people's responses to the
mannequin challenge
!
We would like to thank Metropolitan Housing, D'Oyly Carte Foundation, individual donors and parents for their generous support in keeping our programme strong and flying!
We will be running our classes in the spring again, please follow the link for all the info, and make sure to email Jana on education@mimbre.co.uk to register!
Help us keep our exceptional youth programme running and inspire people of all ages with their achievements.
You can help this holiday season by signing up to Give as you Live, choose Mimbre as your charity, and support us while shopping without any cost to you!