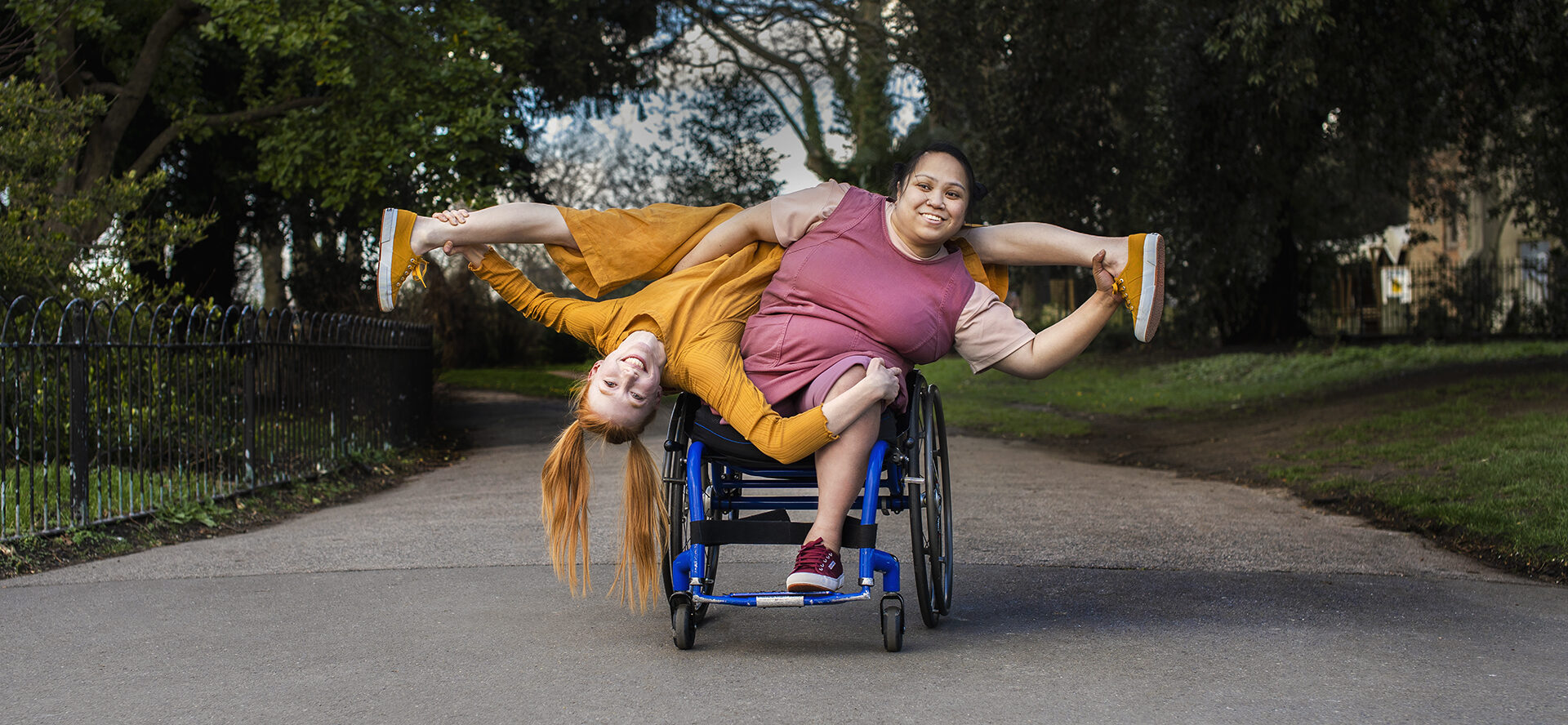 21 Mar

Meet the cast of Look Mum, No Hands!

We are so pleased to announce the fantastic cast for Look Mum, No Hands!, our co-production with Daryl Beeton Productions touring the UK this summer.
Read on to find out more about who they are!
MEET THE CAST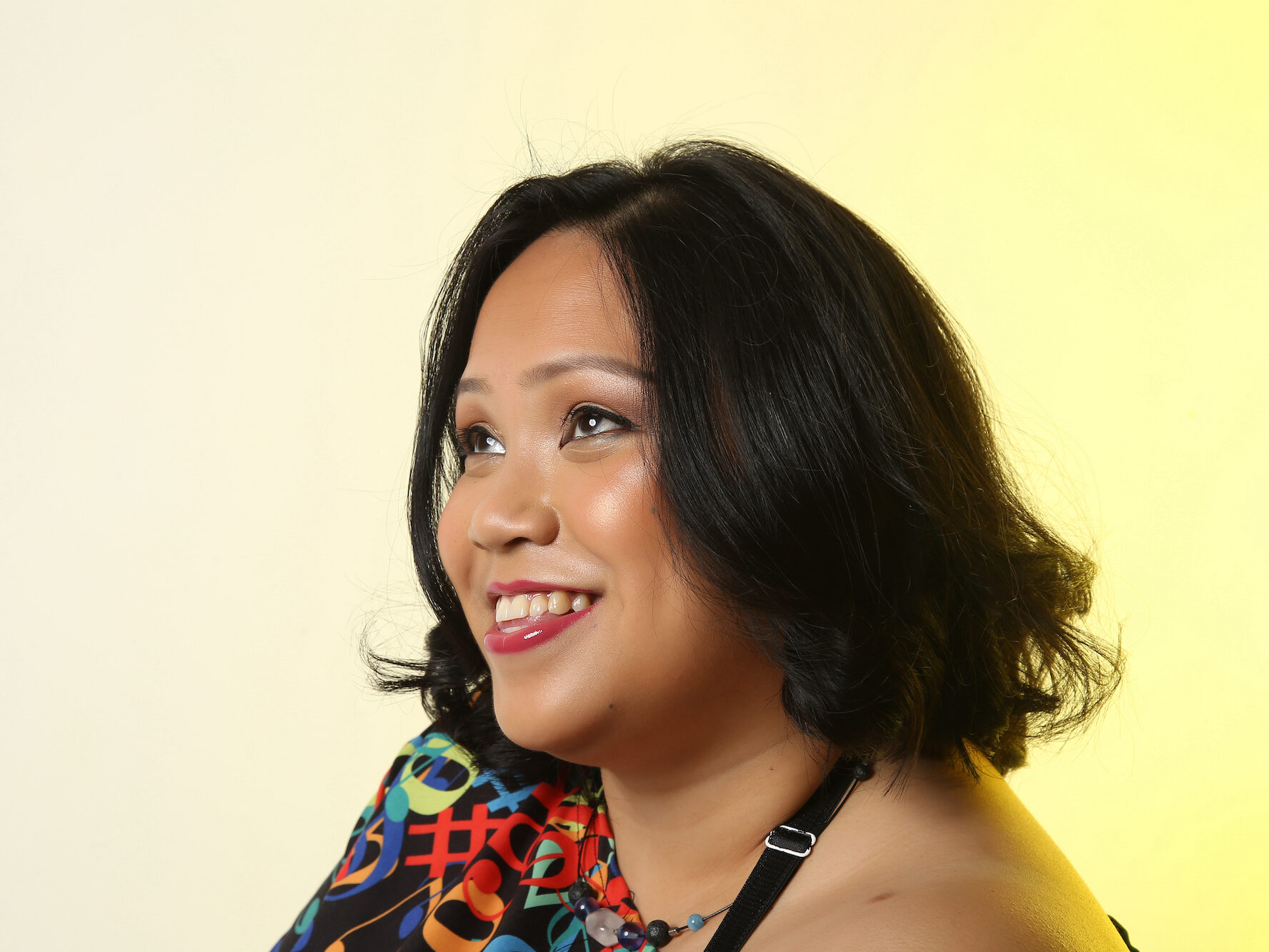 Laura Dajao
Laura is a smiley bubbly 90s kid, influenced by RNB grooves, eclectic music styles, with a wide range of interests from film music and game, dance and good vibes.
You can find her on Instagram at @lauraddances and on Twitter at @xitsallgoodx.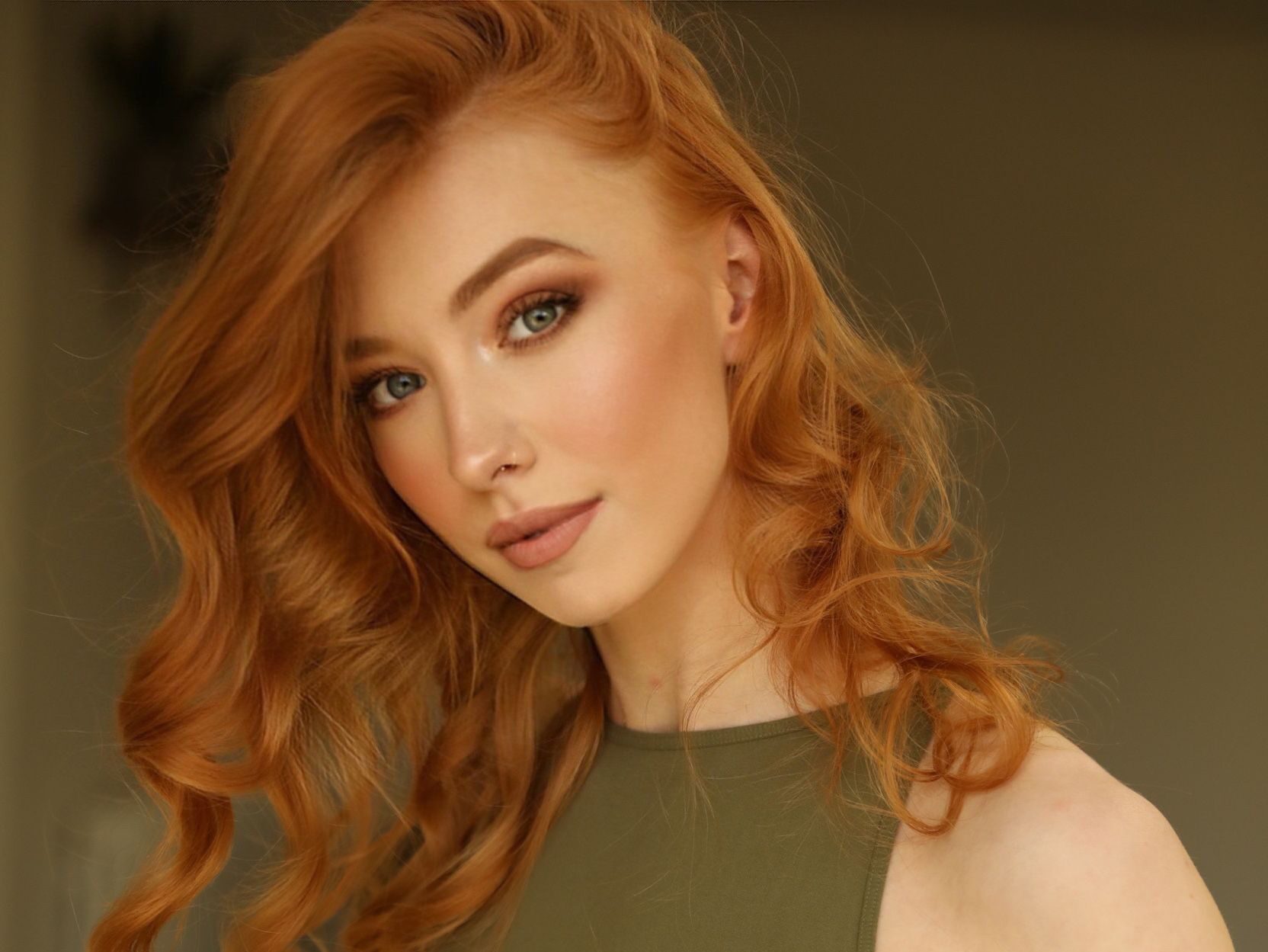 Danielle Summers
Danielle is a mover/groover… of the circus kind. Spends life upside down. Cat, dog and fox lover. All about a good ol' hearty laugh. Chocoholic!
You can find her on Instagram at @danielleksummers and on her website.
MEET THE ROLESHARE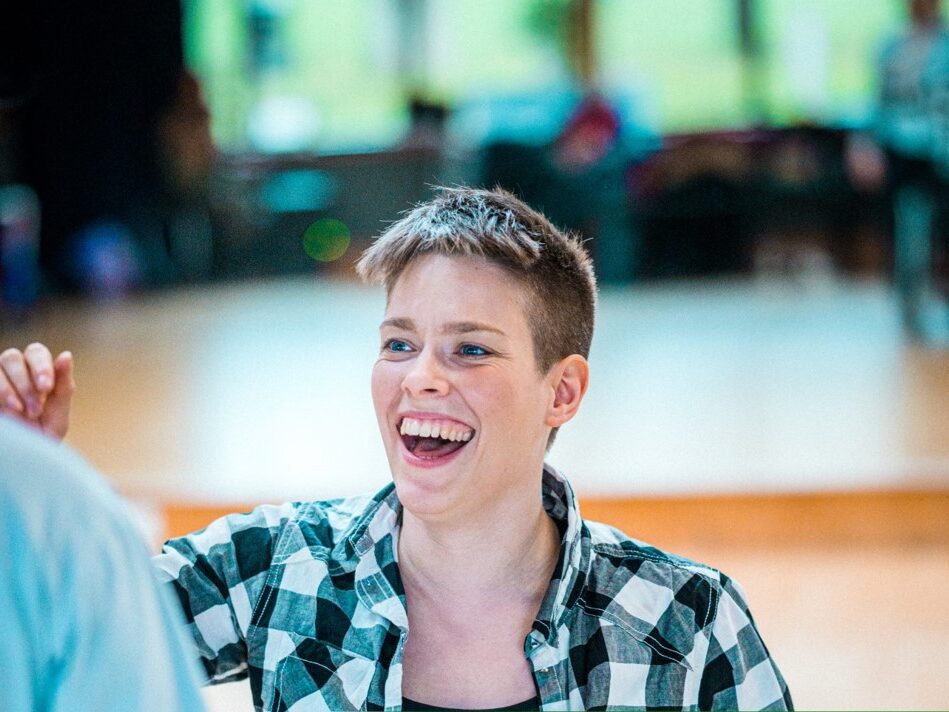 Kat Ball
Kat will be rolesharing with Laura across the tour.
Kat is a freelance disabled dance artist using wheelchair and standing movement modalities. She is also an Occupational Therapist. With a breadth of experience in contemporary and integrated dance Kat is particularly interested in collaborative practices rooted in authenticity
You can find them on Twitter at @kulkat2 and Instagram @kulkat2
MEET THE UNDERSTUDY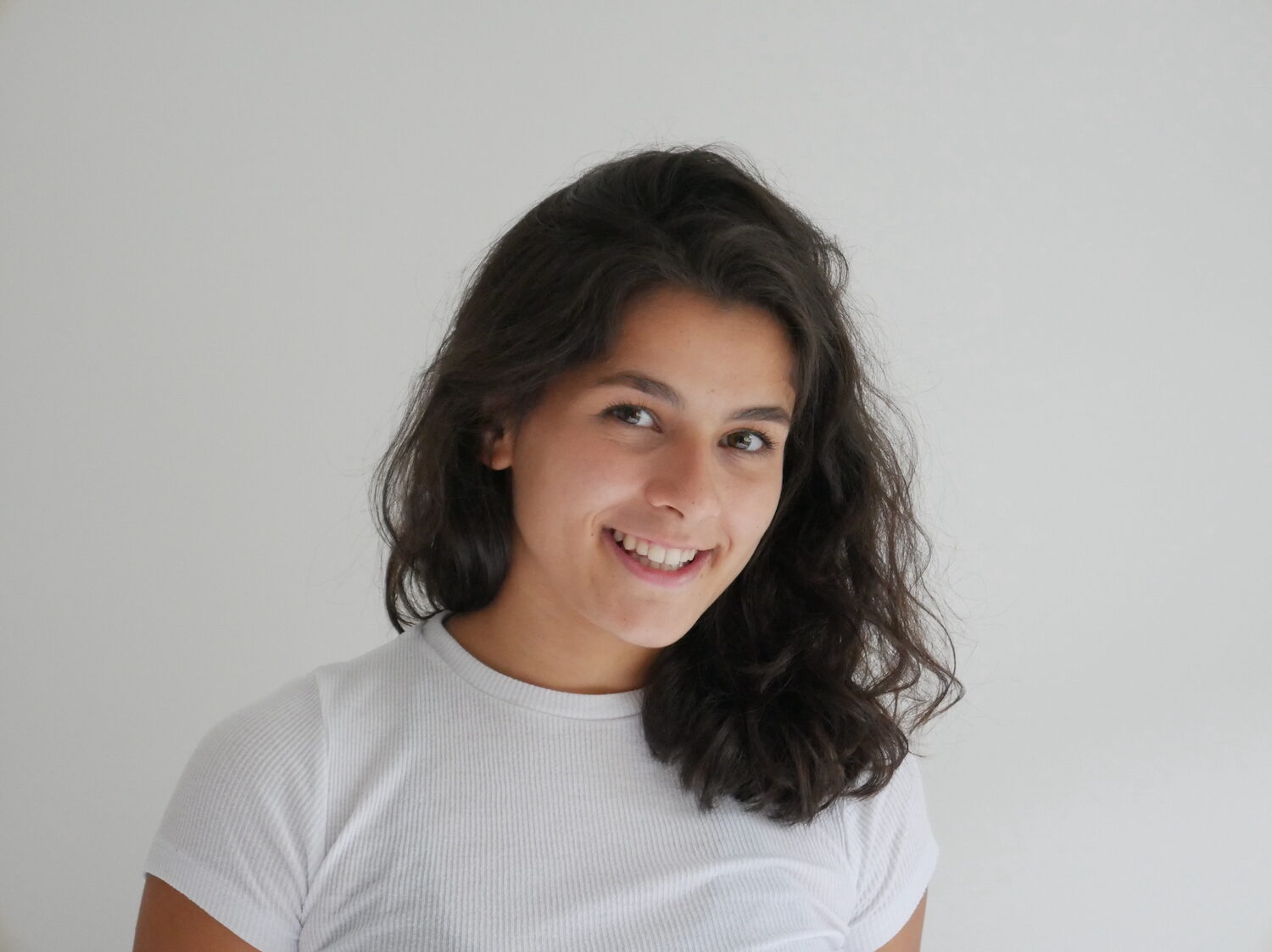 Sophie Page
Sophie will be Danielle's understudy across the tour.
Sophie is a freelance dance artist, her secret is: "Coffee gets me going… dancing keeps me flying"
You can find her on Instagram at @page_soph and on her collective's, MassHysteria's website.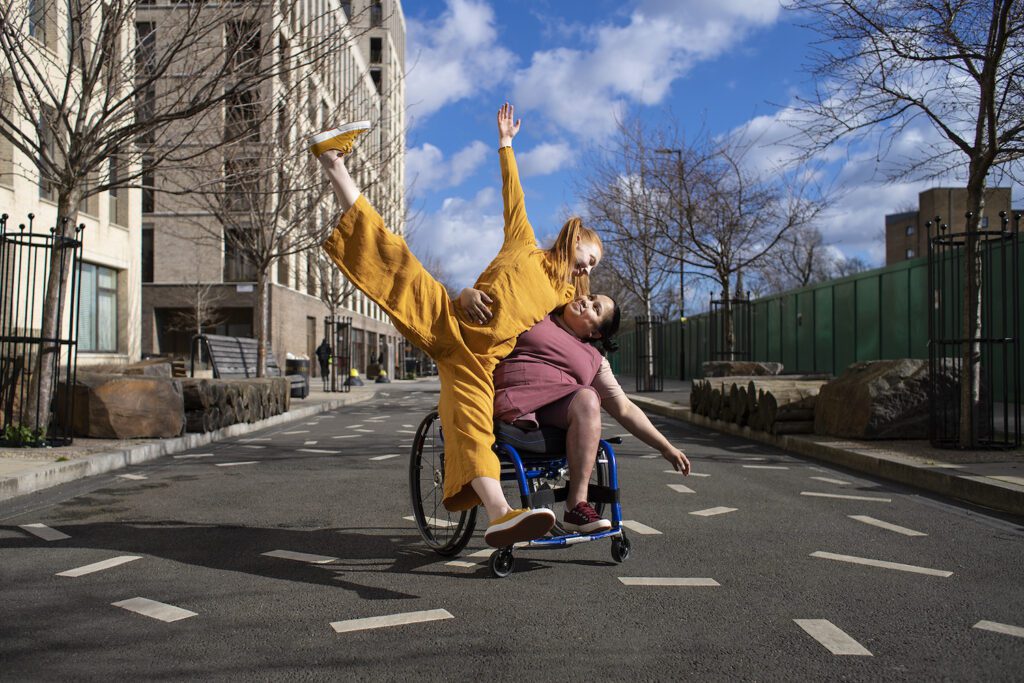 We recently had a photoshoot for our show too and are glad to share the pictures with you here. We had a great day with photographer Rachel Hardwick and production designer Jonathan Van Beek.
Look Mum, No Hands! is a tender story about friendship and growing up.

Look Mum, No Hands! is supported by Without Walls and commissioned by FESTIVAL.ORG and Hat Fair. With additional support from The Sparks Arts for Children and Blueprint: Without Walls R&D Investment Fund #Blueprint2021.
With special thanks to 101 Outdoor Arts Creation Space, Foyle Foundation, The Golsonocott Foundation and Leche Trust.