23 Jul

Mimbre leading workshops at NoFit State's Circus Village
The Circus Village
It takes a village to raise a circus
TUESDAY 24TH AUGUST 2021 UPDATE: There are a few places available at The Circus Village so you can still apply!
Please send your expression of interest and application to Bron at Bron@thecircusvillage.org
This summer, between 13 August – 25 September, NoFit State is teaming up with Mimbre and other circus organisations and freelancers from across the UK to build a village to support and inspire the sector after one of its most difficult years. Mimbre will be in residency 12 – 14 September to lead three exciting days of Creative and Inclusive Group Acrobatics Workshops. This will be complemented by our joint AD Lina Johansson also facilitating three peer-supported Directing Lab sessions.
Full info about the circus village, about Mimbre's workshop programme and details how to apply, below!
Apply to take part today!
Final Deadline: Monday 26 July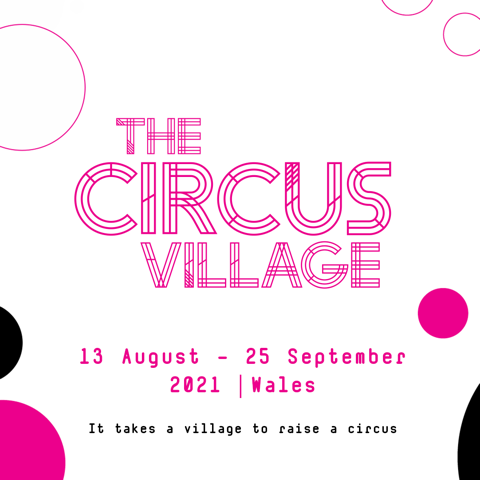 From 13 August – 25 September the village, based just outside Cardiff, will welcome circus practitioners from Wales, England, and Scotland to set up camp, ideally joining the village for at least six days at a time, to live, learn, and work together in one space. The creative programme, the site infrastructure, and the wraparound programme of support has been structured and planned following extensive consultation to ensure that we can all come together and celebrate the extraordinary strength and diversity within the sector.

The Circus Village is free to attend, there is a stipend for all participants, all meals provided, some childcare support, and further financial assistance available where needed. NoFit State are making every effort to ensure that The Circus Village programme and site is as accessible as possible and will work with participants to understand and support their needs.

Disabled, D/deaf and/or neurodivergent people, and those from Black, Asian and Ethnically Diverse backgrounds are under-represented amongst the applications received so far, and so we particularly welcome applications from people in these groups.
Mimbre's residency 12 – 14 September:
Creative and inclusive group acrobatics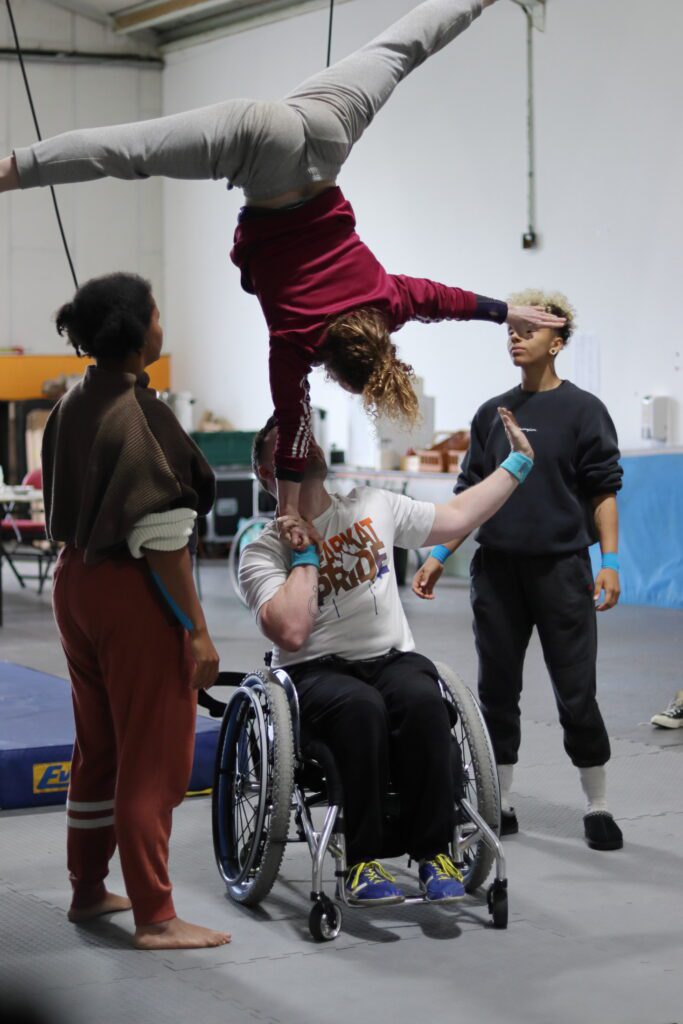 Mimbre has curated a three-day programme to push both the technical and creative possibilities of group acrobatics. The sessions will have an inclusive approach to welcome performers of all levels and abilities. Training with a bigger group of acrobats is a rare treat in the UK and we are planning a residency where a detailed break-down of techniques, a creative approach and a supportive atmosphere for skill-sharing will enable everyone to make tricks that are bigger, better and more fun. Workshops will include standing on shoulder variations including three-high and bigger combinations; hand-to-hand techniques in a myriad of forms; swings/tosses, throws and banquine; basing for flyers and flying for bases; and a constant focus on how we can use many bodies, a room full of different skills and creative approaches to invent new pyramids and constellations.

We will work with full physical contact during this residency and to make the event as safe as we can we ask that all participants have had at least one dose of a Covid-19 vaccine at least two weeks before attending (unless you have a medical condition that means you can't take it). We will also ask participants to take rapid flow tests before arriving and every morning during the three workshop days (we can provide extra tests for anyone who needs them).

During Mimbre's residency we will also facilitate conversations about best practice to look after performers' health and wellbeing, how to teach and create with an inclusive approach for different abilities and body-types, and how to create a respectful working environment that actively challenges gender stereotyping, harassment and abuse.

Mimbre is a female-led company creating nuanced, breathtaking and highly skilled acrobatic theatre. We use circus and dance innovatively as a physical language to illuminate human connections and promote a positive image of women.
Directing and choreography lab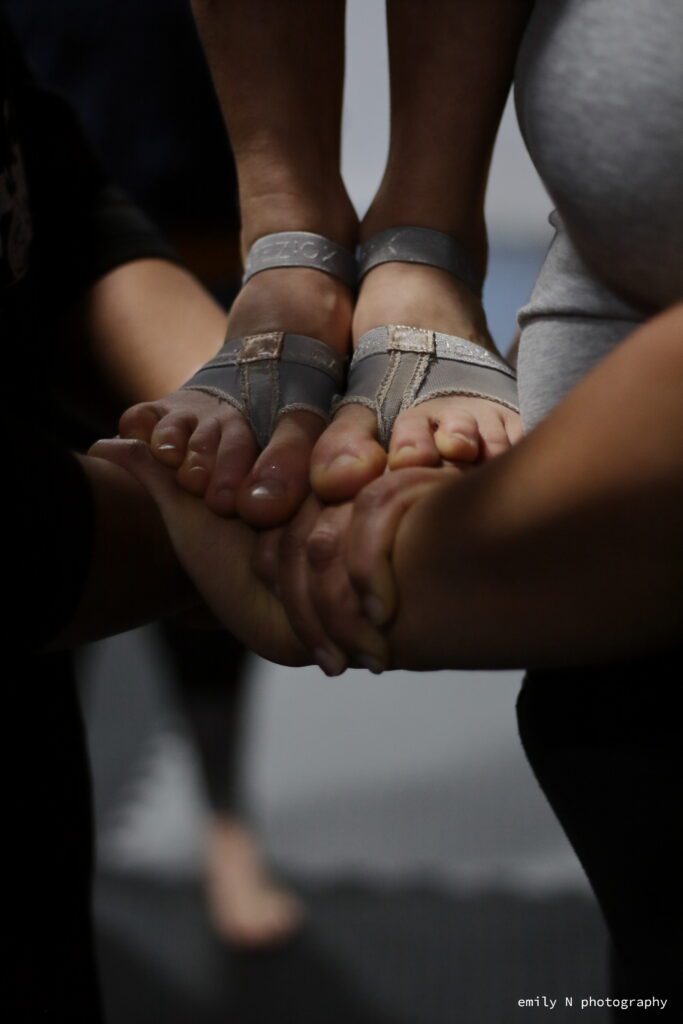 Three linked afternoon sessions for performers interested in further developing their skills in choreography, devising or directing circus. This lab will have a supportive, hands-on, peer-mentored environment and will be facilitated by Lina Johansson, Joint Artistic Director of Mimbre.
Circus performers often develop their own creative practice of devising and choreographing as part of their career, but shifting into a formal role of choreographer or director can feel intimidating. This workshop will give participants an opportunity to try out and develop their creative and choreographic ideas and concepts on each other. We will together build a toolbox of choreographic and devising techniques to draw from, as well as give space for participants to test and develop their own ideas.
Lina Johansson is joint Artistic Director of Mimbre and also works as a director, choreographer and movement director for circus, theatre, opera and fashion. She has developed a style and physical language for a range of theatrical settings, always pursuing heightened physicality to enhance or tell a story.
Find out more and apply now:
Please note upcoming deadline of 26 July!

The Circus Village is funded by the Arts Council of Wales, Arts Council England and Creative Scotland.
image credits: Emily Nicholl and Daryl Beeton