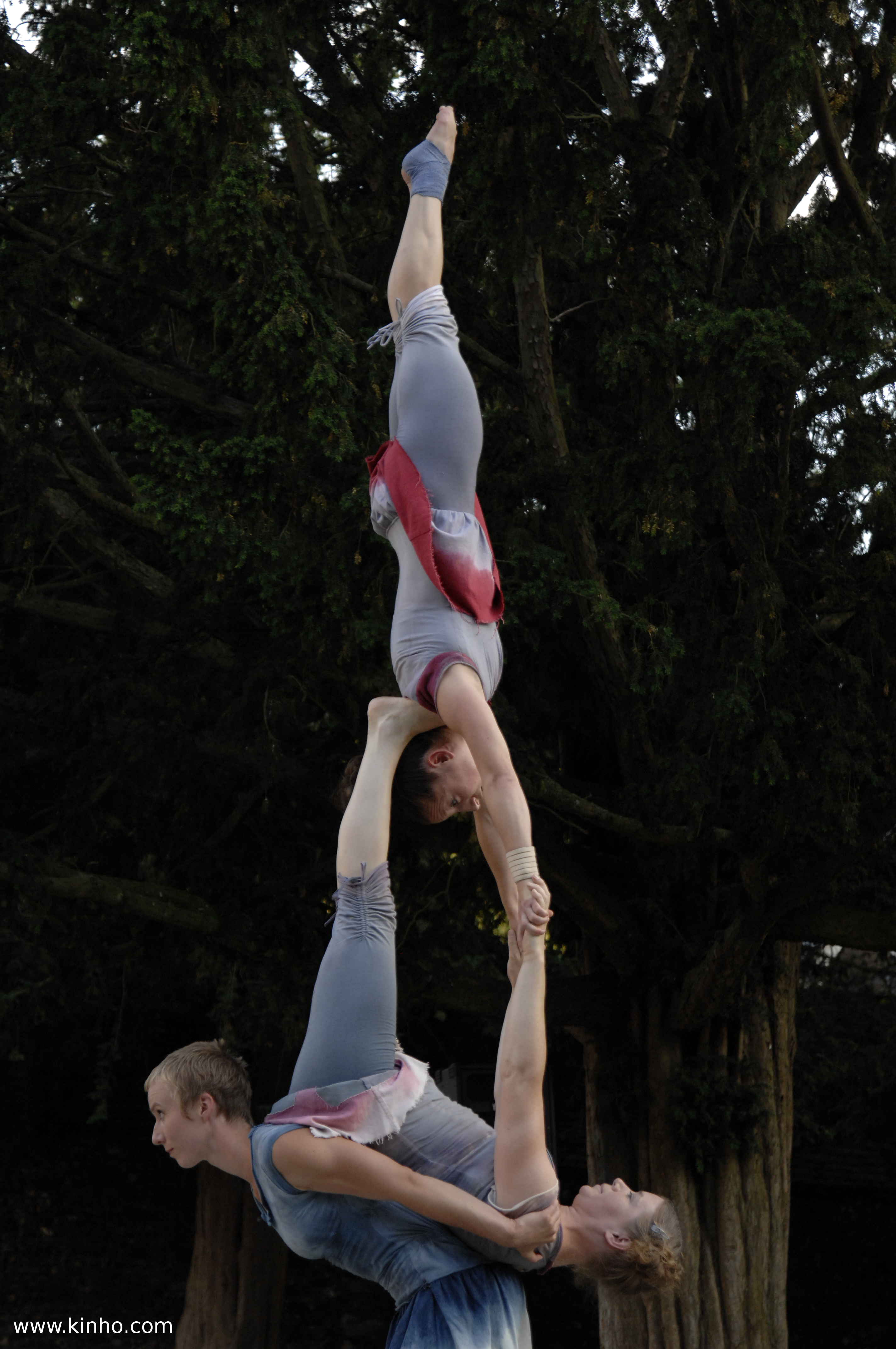 20 Feb

Mimbre on the shoulders of migrants

By Lina Johansson, Joint Artistic Director Mimbre

For #1DayWithoutUs – celebrating the contribution of migrants to UK, I thought it appropriate to share Mimbre's story – which is utterly balanced and built on international travel, migration and collaborations. If you ever enjoyed any of our shows, the classes we led for young people or the events we have organised; England was our melting pot, London our home, but we were always balanced on the shoulders of migrants:

Me, Silvia Fratelli and Emma Norin, who co-founded Mimbre – came to London as young people looking for opportunities, adventure and something different. As white, European women that attitude was certainly received differently from if we would have been North-African men with the same wishes and ambitions and we are well aware of the privileges we enjoyed purely by the different colour of our skin and origin of our birth. But that didn't mean that it was always smooth sailing, and as all other immigrants through times we worked hard to set ourselves up, with both hilarious and harsh experiences of getting used to the culture (and weather) here.  

At Circus Space (now National Centre for Circus Arts) where we met in full-time circus education, we were taken under the wings of Vincent Moreno Espinoza – a Cuban immigrant who saw our potential and pushed our skills to a level we never thought we could take it to. 'Difficult – but not impossible', was his mantra driving us on (said with his strong Cuban accent). We created a trio choreography for our end-of-year show and felt we had something together, so committed to each other to set up as professional performers. We worked and saved up to go and train at the Circus Centre in Cuba for 3 months to further our skills and had the privilege to get inspiration and techniques from the amazing Cuban circus artists, their passion and their expertise.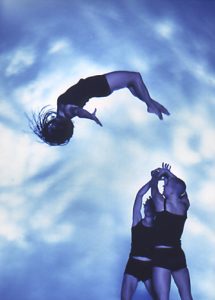 We came back with a massively heightened skill-set to London – the place that the 3 of us had in common and where we chose to set up Mimbre. We found our physical expression through acrobatics and movement, using that as a language to share our skills and stories, and we started touring our performances across Britain and Europe. Speaking several languages between us and using our European connections made 'export' easier and Mimbre's work in UK has always benefited from the additional income from our European tours.
I don't think any of us planned to make our life in Britain permanent when we first came, but love, friendship and our passion for the work we were creating, tied us stronger and stronger to this country. We were lucky to get our work recognised and supported by programmers, supporters and Arts Council England, we grew longer and deeper roots into the soil and we all fell in love with British partners, which for me and Silvia resulted in a further product of European collaboration; children…
Over the years Mimbre's success was only possible through all the fantastic performers and artistic collaborators we worked with. Many of those were British – but I will use today to do a shout-out to the ones with roots elsewhere: our brilliant performer Alcina Mendes from Portugal, energetic Annemie Perle from Belgium, graceful Rebecka Nord from Sweden, poised American/British Alison Halstead, strong Charmaine Childs from Australia, our amazing Education and Project Manager Jana Jammal from Lebanon, our genious set-designer Michalis Kokkoliadis from
Greece, composer Isa Suarez from French Basque country, so many costume designers;  Ilona Karas from Czech Republic, Kasper Hansen from Denmark, Bettina John and Olivier award winning Anna Fleischle from Germany, American Photographer Eric Richmond, outstanding clown and director Leandre Ribera from Spain, our British teachers Frank Wilson and Natasha Khamjani with mixed backgrounds who passionately helped to keep our local youth programme both brilliant, accessible and diverse. The students we work with every year in Slovenia, the commissions we had for new work from Germany and France, the inspiration we taken from Kenyan acrobats, the international shows that comes to London and gives us artistic nourishment. The italian cappucinos made out of African grown coffee beans that fuels us on tired days….
I can just keep going and there are so many more wonderful people and influences who have crossed our way and helped to shape Mimbre into what it is today.
The questions around immigration and freedom of movement is complex and unfortunately we can not make a sweeping statement in how any problems with it can be solved. But we can without hesitation state that Mimbre would not exist without migration, travel and openness and our lives have been made immeasurably richer by the experiences it has given us.
Our performances have been seen by hundred of thousands of people, with several hundreds of young people coming through our youth program in Hackney, many with a mixed cultural heritage themselves. We hope that we have managed to share some of the richness we have experienced and managed to touch other people's lives through our work. We hope that the next generation will be able to have the same opportunities that we had and that benefited our lives so much. We hope that all of our differences as well as our 'sameness' will be celebrated.
We hope that we don't just have to be grateful for being here, for the support and chances it has given us, but can also be proud of what we feel that we have contributed to London and United Kingdom. We hope to keep being part of developing UK as the vibrant and exciting country that we have found it to be and that arts keeps fusing, mixing and drawing inspiration from the diversity both within and outside of this nation.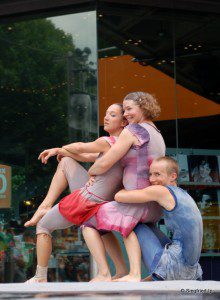 We will keep working to share our hopes and hope you are all willing to keep building that hope with us.  
#oneworld