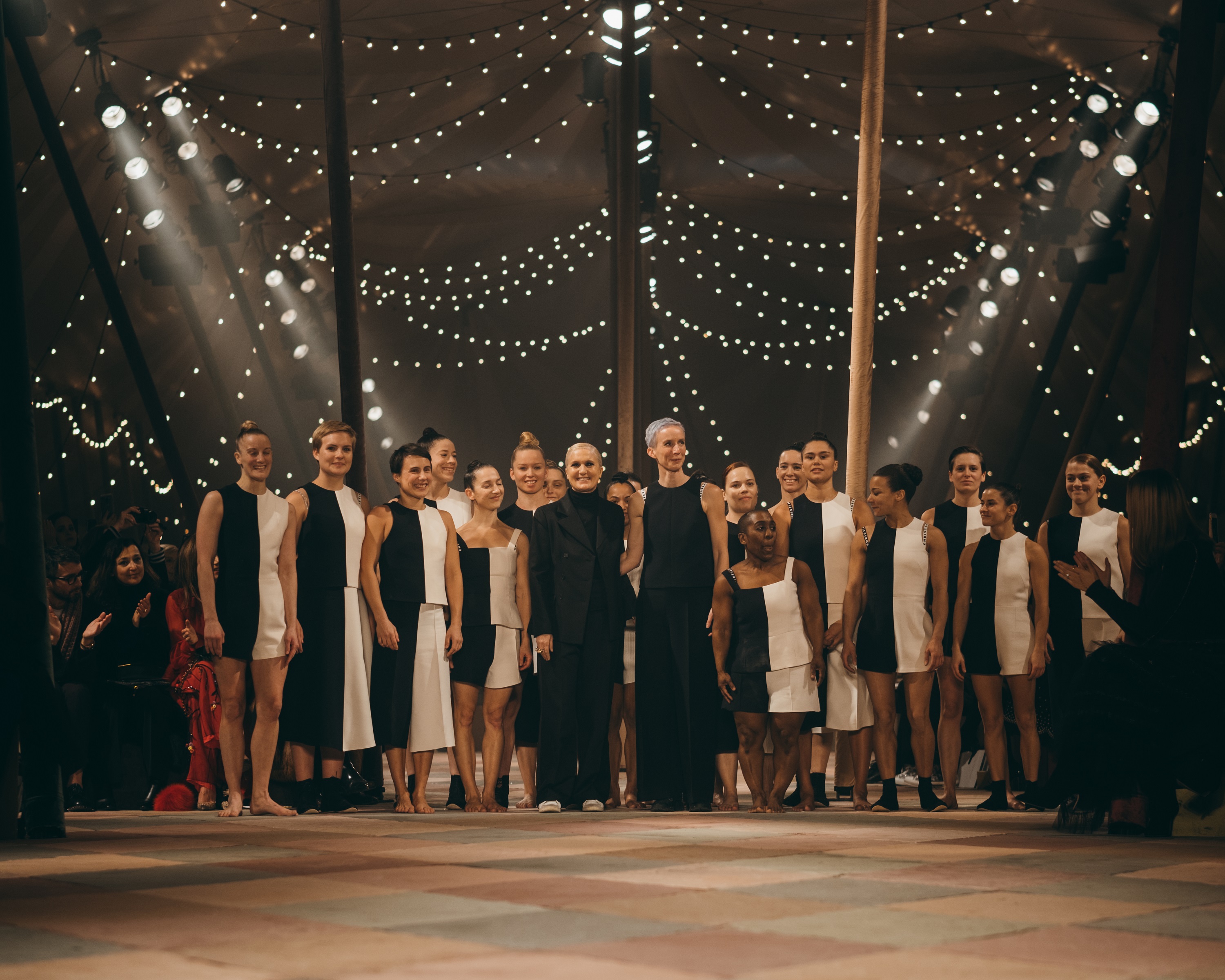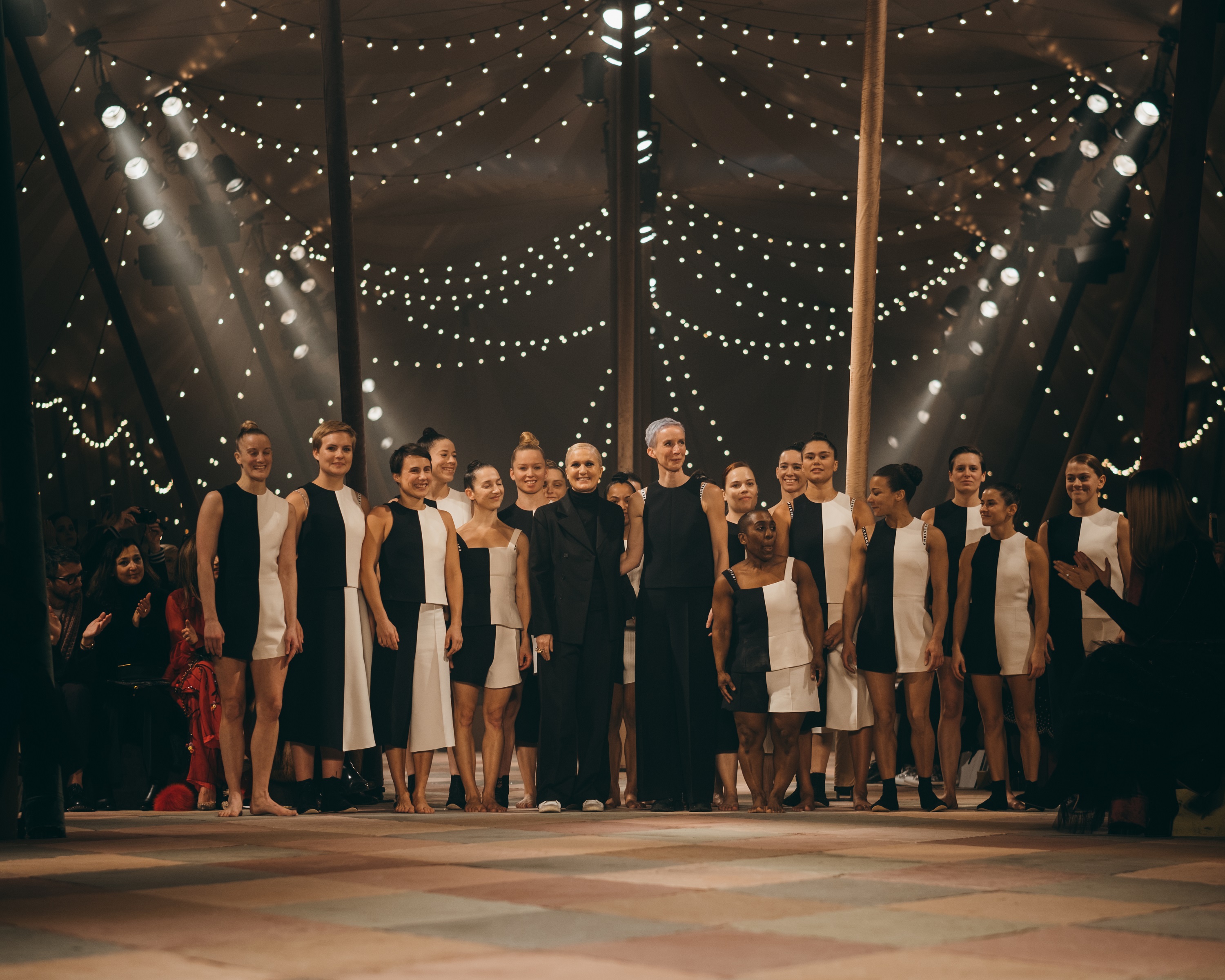 24 Jan

Mimbre Perform at Dior Paris Fashion Show

Mimbre was invited by Maria Grazia Chiuri, Creative Director of the Dior women's collections, to participate in the spring-summer 2019 haute couture show at Paris Fashion Week. 18 female acrobats took to the runway for the specially commissioned and choreographed performance for Christian Dior's Spring Summer 2019 (SS19) show at the Musée Rodin.

Maria Grazia Chiuri wished to give form to the inspirations that shaped the creation of this haute couture collection in constant pursuit of the surprising poetry that springs from trust and the way bodies interact, with a performance by Mimbre developed especially for the occasion. A series of human pyramids and powerful monochromatic shapes highlight the imagination that inhabits the pieces in a collection celebrating the circus and its links with costume, fashion and art. The traditional circus tent setting was designed by Shona Heath and Bureau Betak.

This follows the fashion house's successful partnership with choreographer Sharon Eyal last year. On Monday, they once again sought to use performing art forms to not only inspire their new collection, but to help present it on the runway.

Mimbre co-artistic directors Lina Johansson and Silvia Fratelli choreographed and performed respectively, with assistant choreography by Mélissa Colello, and were joined by 17 other female acrobats and acro-balance specialists from across the world to create this memorable piece.

Lina Johansson, Mimbre Artistic Director, said: "I am incredibly proud to have worked on such an exciting collaboration. Dior Creative Director, Maria Grazia Chiuri is very clear in her belief of showcasing female empowerment through fashion, and it is a pleasure to have been a part of that.  It has been an exhilarating journey to create an all-female performance on such a large scale and I am honoured to work with a team of such talented performers."

The performance took inspiration from the female circus performers of the past, as well as the environment of the Musée Rodin where it was presented, using the sculptor's work to inform the acrobatic performance.