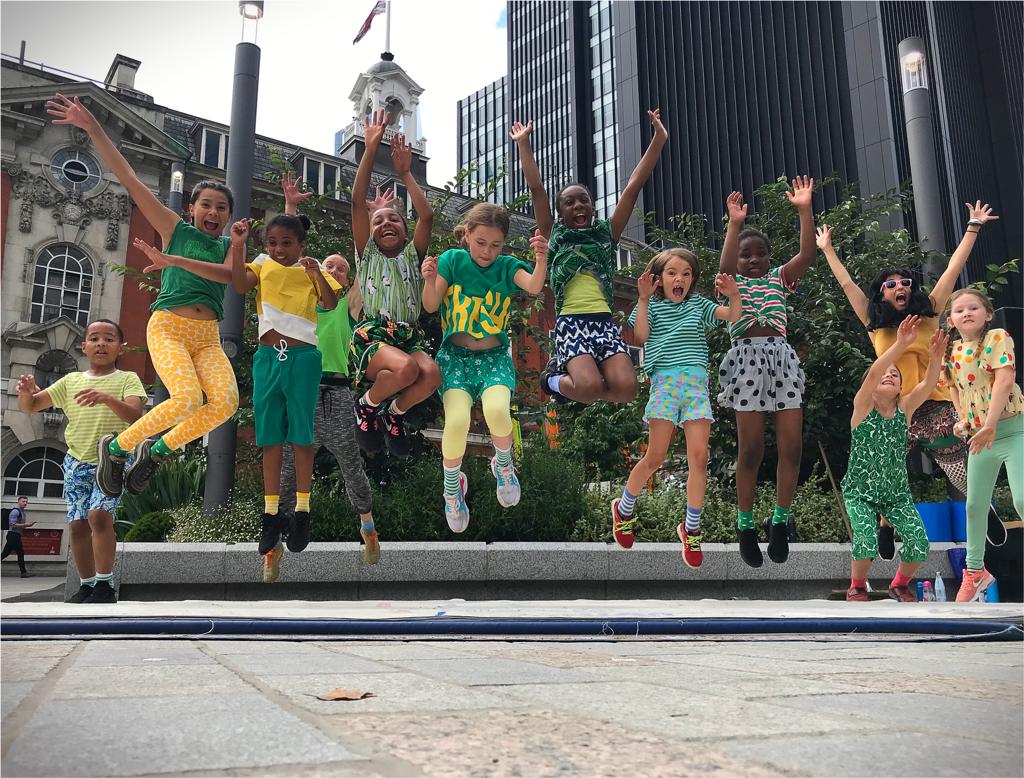 15 Aug

Mimbre Youth Perform Skyline

On Friday 2nd August, ten of the young people from Mimbre's youth programme performed their new production Skyline in Aldgate Square as part of the City of London's Fantastic Feats festival. Using human pyramids, street dance and movements that mirror London's skyline and symbolise the rise and growth of the city, this highly visual show filled the City with the pounding hearts of its future inhabitants.

The group worked to create the performance over an intensive week of rehearsals during their summer holidays, where they devised and created work inspired by what they wanted to change about the city. The discussions soon turned to adults littering, and the fear of having to clean up the mess they were making of London, as well as rising levels of air pollution. With the help of direction and choreography from Lina Johansson and Natasha Khamjani, the group took these ideas, and used them to create a performance incorporating street dance, acrobatics, and even a machine which turned rubbish into plants!

We're really proud of our young people for making a brilliant show!

Photo credit: HeardInLondon

This project was supported by The City of London Corporation.