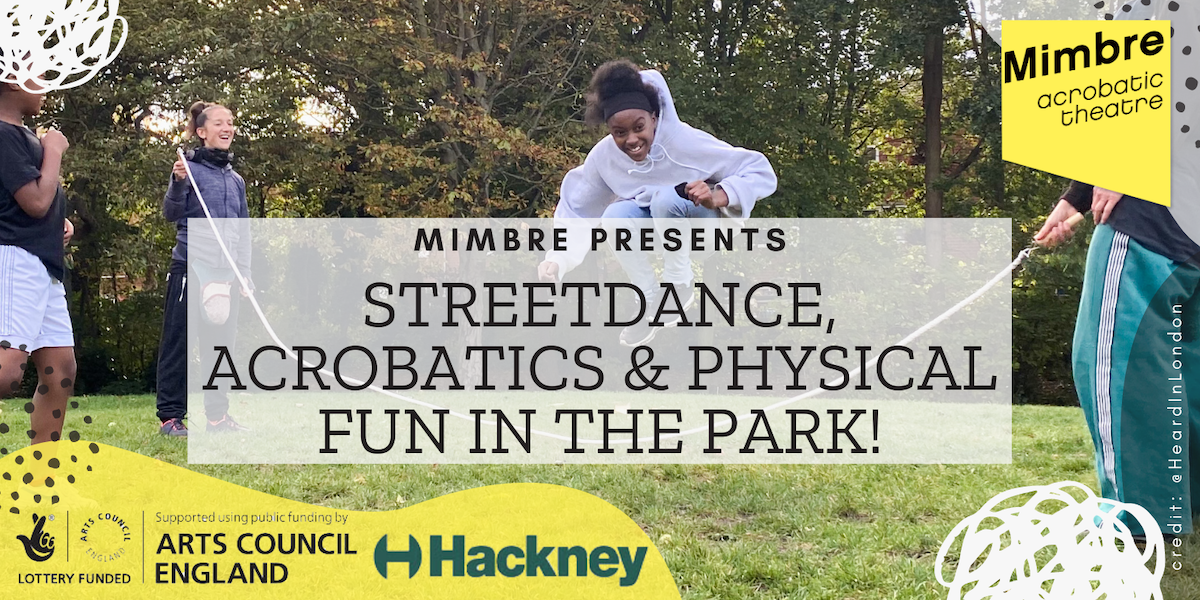 09 Apr

Mimbre Youth Street Dance and Acrobatics park sessions to resume

After a long zoom winter, we are really excited to be restarting in-person classes, held outdoors.

Details

Date: Tuesdays for 8 weeks between 27th April – 22nd June.
Location: outdoor in Butterfield Green
Times for the two groups:
+ 4pm – 5pm: circus games, dance fitness and fun – this is more of a lighter come-back, focusing more on just enjoying moving together again.
+ 5.15pm – 6.15pm: Slightly more advanced skill-focused class, for the young people more interested in working on choreography and routines (but we will still fit some skipping, games and have fun!).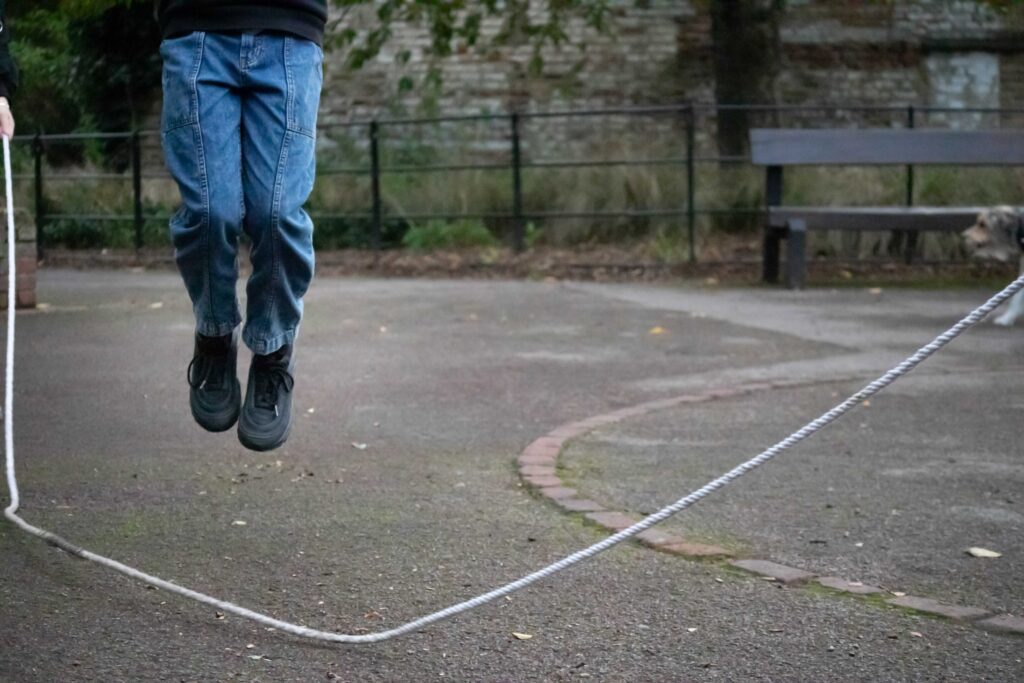 For both groups Lina and Natasha will teach a mix of acrobatics, skipping, street-dance and physical fitness – but we will also bring in some exciting guest teachers; hula-hoop, breakdance, juggling & maybe even some al-fresco beatboxing!
Note: Even though the first group will have a slightly younger focus and the later group slightly older participants, there will be less strict split between ages – with our general recommendation 7-13 year olds applying to both (if you have a younger child that attended our classes before please talk to us and we can advise if we think it will work for their focus level).
Please also note that your child has to choose which group they want to come to, as we won't allow participants to sign up for both groups.
Due to the strict guidance we are following, it is essential that you fill out the registration form below for each young person you are hoping will attend, even if they are from the same household.
Please note there will be very limited places for the outdoor group. and you have to sign-up beforehand to secure a place. To keep the classes safe we cannot allow children that turn up on the day to participate.
The classes are run with a Covid protocol and physical distancing in place, please see below for summary or contact us for the full protocol.
And the weather…?
There is enough tree coverage in the park to resist some drizzle, but if the weather looks really bad we will make a decision on the day if we need to cancel. Please make sure your child is dressed in comfortable clothes and shoes to move in, that you don't mind getting a bit muddy! And to dress in layers to adapt to temperamental spring weather..
We are hoping to go back to indoor classes from Autumn, Covid-numbers and Hackney council allowing.
Covid protocol
+ Even though the classes are outdoors we will have coronavirus safety measurements in place and ask you to not bring your child if they feel unwell, if they have been asked to isolate or if anyone in your household has Covid19 symptoms.
+ To keep your child safe is important to us; holding the class outdoor significantly reduces the risk of transmission, we will keep the participants distanced from each other, ask our teachers to test regularly and we will clean and sanitize any shared equipment.
+ In an attempt to reduce mixing of bubbles, it is important to decide which group your young person will attend and stick to that group – they will not be able to attend both.
+ We are following government guidance for youth activity and after-school classes, however, we are not epidemiologist and can not guarantee that it will be a totally risk free environment, so if your child is clinically vulnerable or lives with any clinically vulnerable family member, we really recommend you do your own risk assessment about if it feels safe for your child to attend the class or not.
+ If you have any questions about our protocol and approach please feel free to email us to ask questions or have a chat.
If any questions about the programme in general, please email education@mimbre.cok.uk.
Hoping to see you there,
Lina, Natasha, Anna and Zsófi