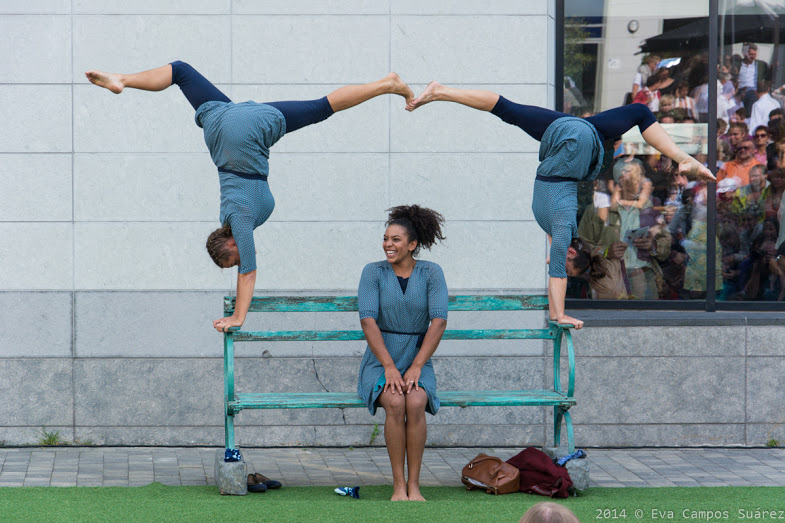 17 Nov

Mimbre's Spring & Summer Show Announcements

We are delighted to announce Mimbre's exciting plans for Spring & Summer 2016 with 2 shows available to go on tour!

Our new show If I Could I Would will premier in May and will go on the road with Bench– back by popular demand!

If I Could I would – a self-contained and easy to tour 3 hander –  is a physical re-imagination of a seemingly normal day. It marks  a continuation of our theatrical investigations about how we lead our lives and relate to each other in the public sphere, on the street or in the city.

The show is going into production this spring and will be available for bookings from May 2016. We welcome any partnerships, in terms of rehearsal space or small commissions to compliment Arts Council England's support of this show.

Bench & If I Could I Would are available for bookings on their own or as a double-bill.

More details on each show is listed below and do not hesitate to get in touch on info@mimbre for more information. Please note we are offering early bird discounts for bookings made before the end of January! *

*We will accept a signed letter of agreement confirming booking subject to funding if you currently have funding bids outstanding.
If I could I would
Mimbre's new outdoor show is a physical re-imagination of a day where you could freeze the baddies, save the day and fly home when the bus is late. Taking a seemingly normal woman, getting on with normal life on a normal day, Mimbre uses acrobatics, movement and humour to look at the things we would change if we could.
Referencing popular culture from Mary Poppins, the Hulk and of course Super Girl, the performance considers the expectations of modern life and all the superpowers we ideally would need to get it all done.
'If I could I would' is self-contained family friendly performance, created for outdoor festivals and events, with a small transformable set and cast of 3 performers.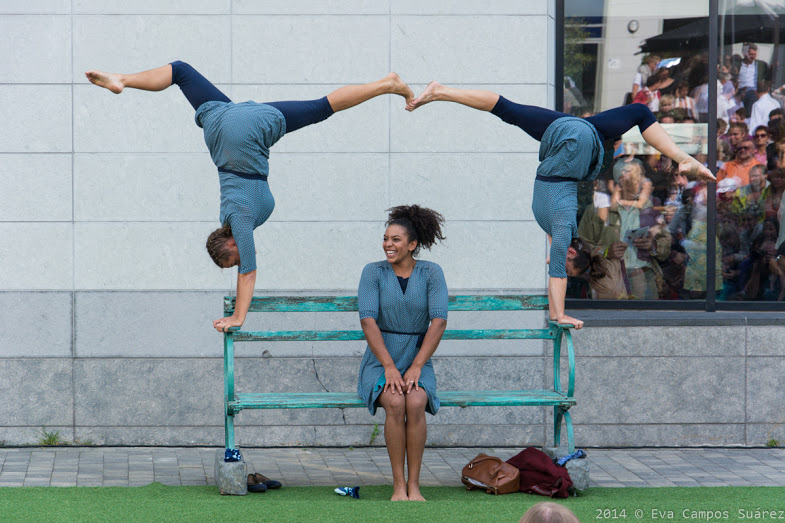 Bench
A woman sits on a bench and watches the world pass by….
Bench is a small and beautiful acrobatic performance about the everyday theatre and dance of life. Loneliness and happiness, bag-ladies and runaway brides, spell-binding moments mixed with the comic and ordinary – a reflection on who we are and how we connect with others.
'A deceptively simple but highly skilled show [with] terrific moments. The acrobatics are performed with real grace and skill by the cast of three quick-change female artists in a wittily choreographed show that turns the limitation of public space into a virtue, and invites the audience's complicity. It never takes itself too seriously and is all the better for it: small but very nifty.'
Lyn Gardner, The Guardian
Bench is an outdoor show with 3 performers, portable and suitable for any public space or event.
Image credit: Eric Richmond, Eva Campos Suarez.