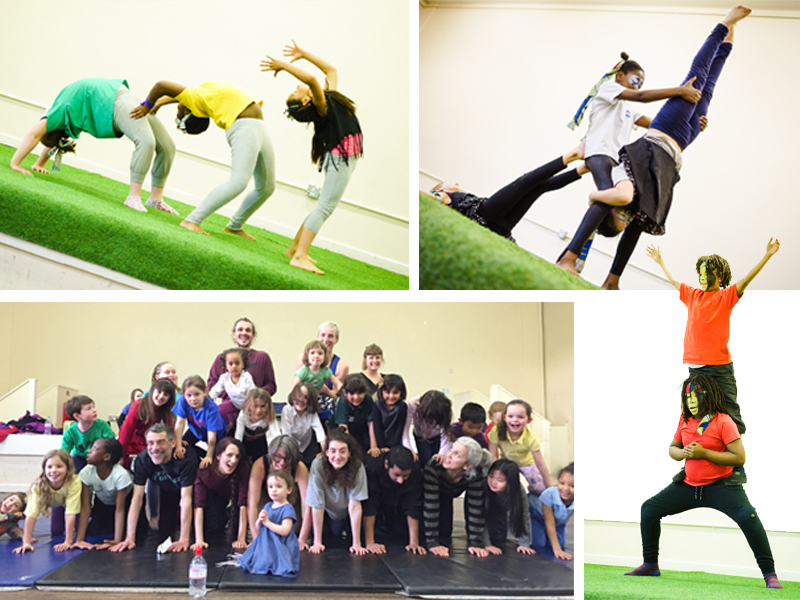 08 Sep

Mimbre's Youth Programme is back for autumn 2016!

Mimbre believes that teaching young people a new acrobatic move or a complicated dance step will help build their confidence, aspirations and perseverance. Mimbre offers classes for young people in Hackney to learn acrobatics and street dance in a safe, fun and supportive environment with professional artists. Through our youth program we teach young people not only how to master a move but how to positively engage with their environment.

We are back this autumn with two offers in Hackney.

Mondays: Street dance & Acrobatics
Whitmore Community Centre
FREE
26th September – 5th December (with a half term break on 24th October)
5 – 12 year olds: 4:30 – 6:30 pm

Supported by Metropolitan Housing
Whitmore Community Centre, 2-4 Phillipp Street, N1 5NU.
** Capacity for each class is 15 people and priority is given to Metropolitan residents, but there are some places available for other participants too.

Tuesdays: Street dance & Acrobatics
Hawksley Court Community Centre
3 tiers prices – please get in touch for more info
27th September – 6th December (with a half term break on 25th October)
4-6 year olds: 4:00 – 4:45 pm
6-9 year olds: 4:45 – 5:45 pm
10 -15 year olds: 5.45 – 7:00 pm

Hawksley Court Community Hall, Albion Road, N16 0UA.

To get a place or find out more about any of the classes please email us at education@mimbre.co.uk or call us on 02076131068!
We look forward to hearing from you!