22 Nov

Our crowdfunding campaign is now live!

We have just launched a crowdfunding campaign on JustGiving to raise funds towards our Youth Programme in Hackney.

Please make sure that everyone, no matter background and income, can participate in our brilliant acrobatics and street dance programme  by donating and/or spreading the word! Every little helps, all efforts big or small are highly appreciated.

You can find more information about what we do below and on our campaign page.

THANK YOU!
(Jana, Lina, Silvia, Lissy)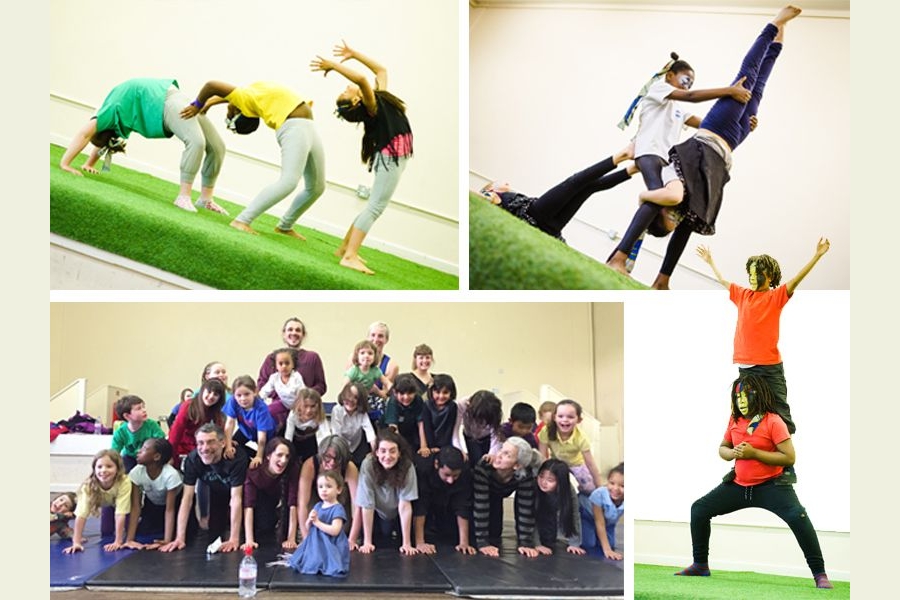 ABOUT OUR YOUTH PROGRAMME 
Mimbre has been running a youth programme on housing estates in Hackney since 2008, inspiring a strong community of young people, parents and residents. We use acrobatics, street dance and public performances to allow young people to be physical and creative. Our classes enable a sense of inclusion within a community and also help build self-confidence.
"It means to me that I belong somewhere and not just a random place, where I am by myself. [I enjoy] the new things that we learn and the new people that we meet." Participant, age 10
Each year, we reach more than 100 young people and over 200 community members through the weekly classes, end of term community celebrations, family theatre outings and external performing opportunities.
"We had a wonderful time watching Cirque du Soleil last week at the Albert Hall. M and I have never seen anything like that. Thanks so much for offering us tickets. It's not something we could normally go and see." Parent
We really want to keep our classes open to everyone so families pay according to what they can, with two thirds of places partly or completely subsidised to make sure they are as accessible and affordable as possible.
"The classes are really inclusive. I loved the summer show. I feel that the team are super committed to the children's development. My daughter and I loved the classes where the adults joined in. My daughter has also enjoyed showing us at home what she learned." Parent 
The money raised through JustGiving will allow us to continue offering the subsidised places to those that need them. Your support will help ensure that everyone, no matter of background and income, can participate!
"I love it! It's great and it teaches you how to put your feet on your head." Participant, age 5