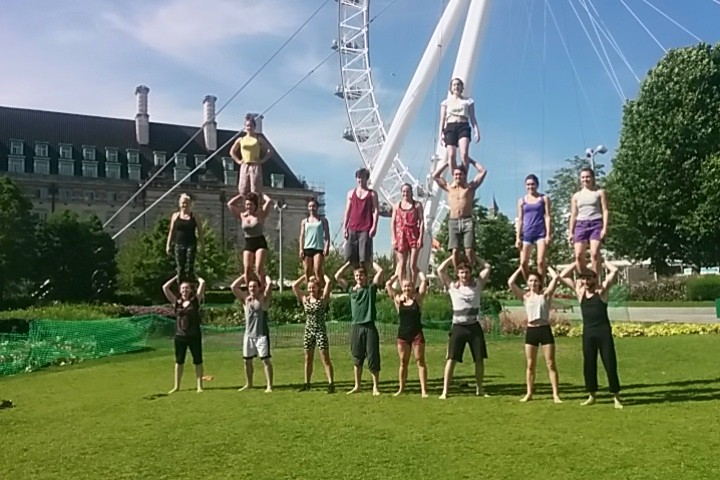 03 Jul

Polymer is almost here!

Lina has been away for most of June to work with 18 third year students from the National Centre for Circus Arts on their graduation show. Last year she worked with the same group and together they devised the amazing spectacle "Mergence". (If you didn't get the opportunity to watch Mergence you can find photos here & here.)

The students have had a whole year to perfect their skills and we are very excited to see what they will come up with this year. The show – Polymer –  focuses on the cast as an ensemble, with each student bringing their own flavour to the whole. The show promises to merge the floor with the air through a mix of circus skills, music and dexterity!

Polymer is on at the Udderbelly, Monday through Wednesday (6-8th July). You can find out more and book your tickets here.

In the meantime here are some sneak peaks from the rehearsals!