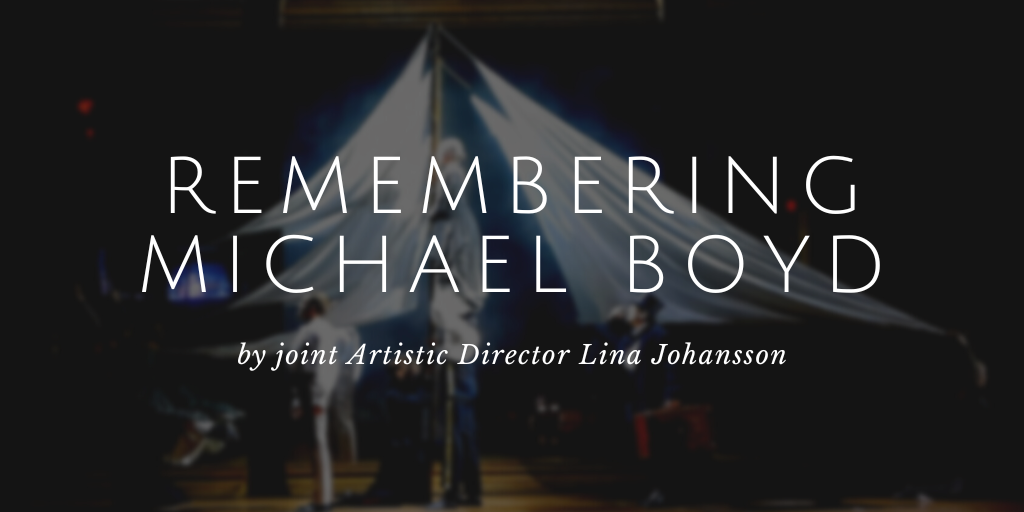 09 Aug

Remembering Michael Boyd

A few words from our Artistic Director Lina Johansson in memory of Michael Boyd who sadly passed away last week. Lina worked with Michael on a variety of productions at the RSC, Roundhouse and Garsington Opera. We're all sending love and condolences to his family and friends.

I was really sad to hear about Michael Boyd's death last week.

He was one of the first directors that I worked with as a choreographer in theatre and opera productions and I grew and learned so much by working with him on a few different productions over a period of 10 years.

Michael really trusted in what potential he saw in you. Once he thought you could do something he would assume you would deliver with such certainty that it was impossible to let him down. I saw him apply the same belief to the performers he worked with, often believing more in them than they thought themselves capable of. Trusting in your capability with utter confidence.

Michael treated me with a lot of respect. He would be very straight in turning down an idea if it wasn't right for the work, but he would always give me a reason, which helped me understand his craft.

He was always passionate about making good work and would assume everyone else was there to do the same.

He had a a funny armtwisting habit when trying to convince you about a change of directions. It sounds really weird when trying to describe but I promise in the moment it was actually funny. Basically he would literally start to twist your arm physically, while presenting his thoughts with a gentle voice and convincing arguments. There would be a moment of realisation when you knew you weren't going to be able to say no – your arm was in an armlock and the idea was good, even if it meant cuts or reworking.

For having reached so far in his career and being so much part of the establishment it also always cracked me up how much anti-establishment he still was. A socialist at heart still and despite being so revered, really quite against hierarchical approaches. To me it always felt like Michael genuinely cared about the people he worked with and the work he created, more than the status or any drama outside of the stage.

I tried to meet up with Michael last year but his cancer treatment, covid and cold weather came between. I saw him briefly at the dress rehearsal of Medea, featuring Adura Onashile at Edinburgh International festival, which I thought was a magnificent performance already at the rehearsal stage. And then time flew away as it tends to do. And now I wish I had taken the time and tried harder to meet up. I think he knew how much he meant to so many people, I feel less worried about not having told him that. But I had questions for him! About arts, about life, about aging and keeping your creative passion. I feel very grateful to have worked with him and I will miss him a lot. So much love to his family and all who knew and loved him.

– Lina Johansson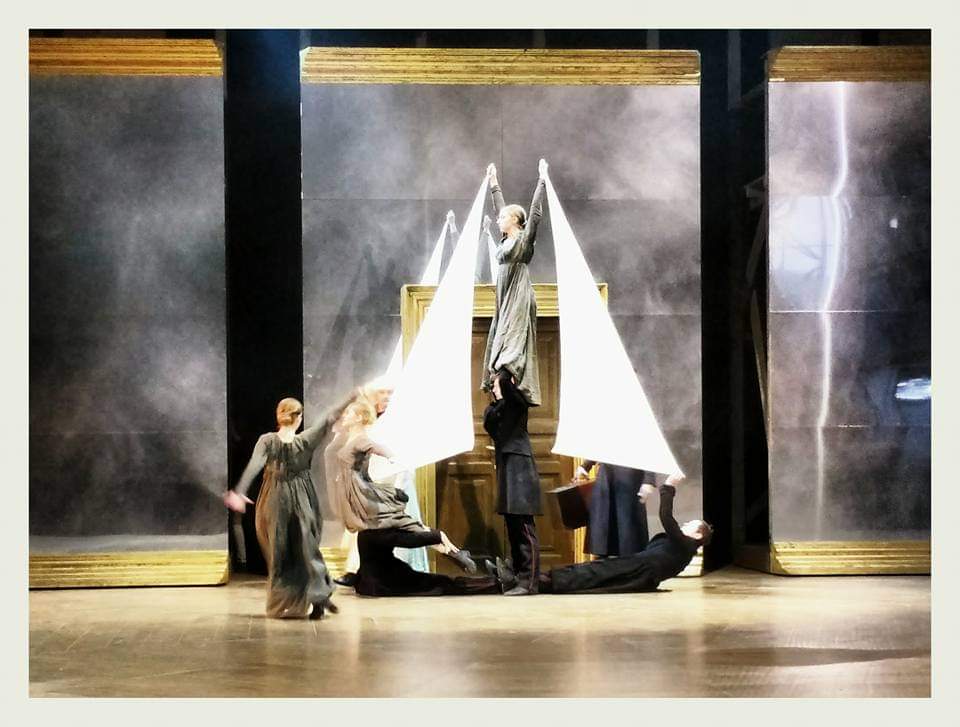 Images from: Eugene Onegin at Garsington Opera, Orfeo at Roundhouse/Royal Opera House and Boris Gudinov at RSC.