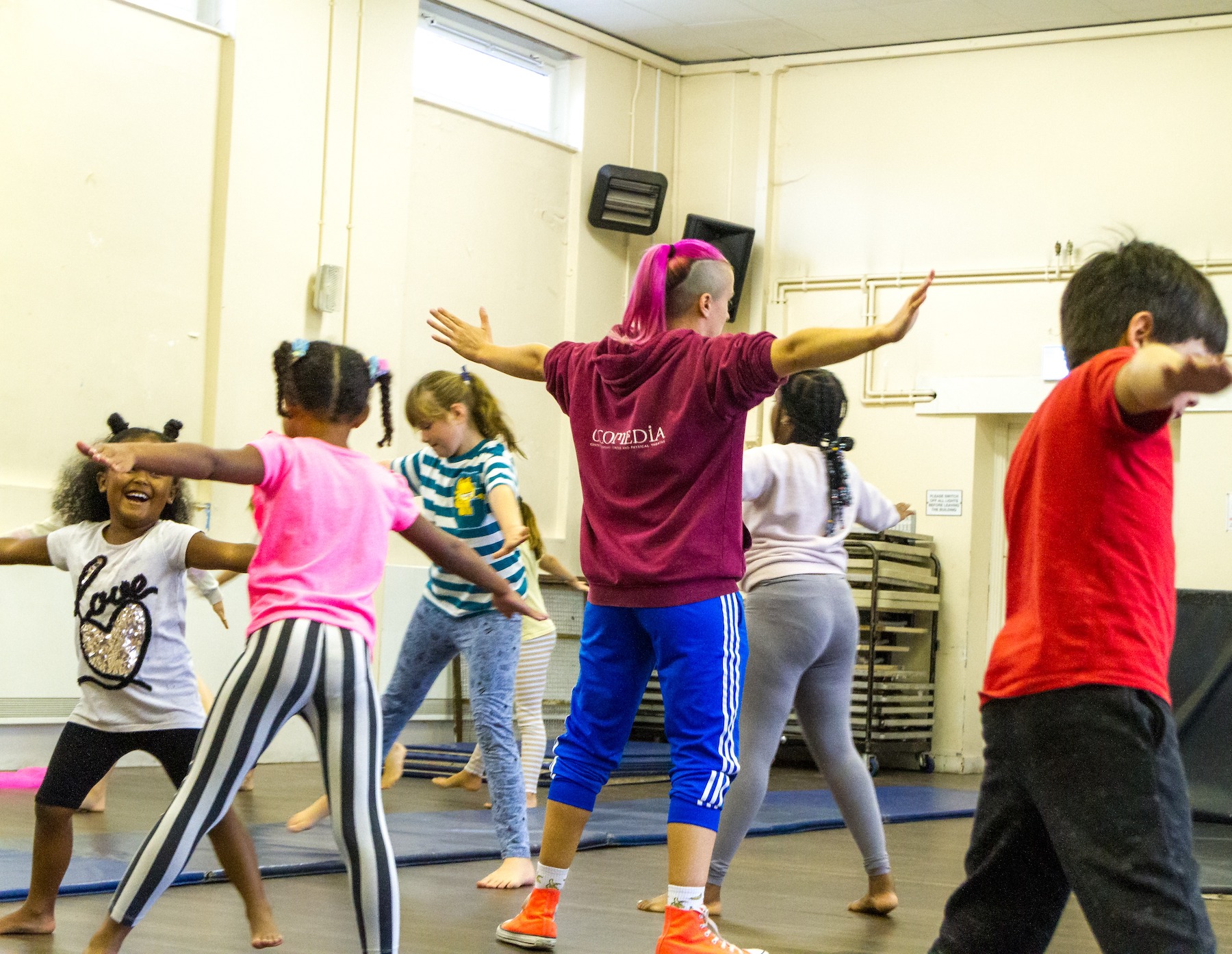 11 Sep

Seeking Teaching Assistant 2023

Mimbre are recruiting for a Teaching Assistant for Mimbre Youth Programme, to support the main teachers in the delivery of our Tuesday youth classes, where we're teaching acrobatics and dance to young people aged 5-16.
We are looking for people with enough experience in dance or acrobatics to be able to support the young people in learning these skills (there will always be a main teacher in the room leading the class), as well as supporting the general set-up of the class and pastoral support and general encouragement for the young people.
Mimbre Youth Programme has a strong focus on community, inclusion and access for every child that wants to take part, offering free and discounted places for young people from low income families.
We are interested in working with people who share our passion for circus and the arts to be more inclusive and diverse, and we are particularly interested in applications from people from global majority or working-class backgrounds, to more accurately reflect our participants' backgrounds. We also currently have mainly female teachers, so also encourage applications from men or non-binary people, to provide a variety of role-models for our young people.

The post is a perfect for anyone who wants to get more teaching experience and an insight into how our community-based youth programme is run. It is ideal for a circus or dance student if the hours fit around your study schedule.

Details:
+ Post: Teaching Assistant
+ Fees: £11.96 + £12.07% Holiday = £13.40 per hour
+ Contract: Freelance
Tuesdays, beginning 19 September 2023 or as soon as possible after that
+ Reporting to: Artistic directors and executive director
+ Hours of Work: 4 hours at Mimbre Youth Programme, every Tuesday
+ Location: Milton Gardens Community Hall, Shakspheare Walk, London, N16 8TL

Duties:
+ Pastoral care and physical support assisting the participants in Mimbre youth classes (dance and acrobatics)
+ Help to set up and clear up after the classes
+ Communication with parents/carers as needed
+ Help to capture the project digitally with photographs and videos
+ Undertake any other duties as required

All staff have a responsibility to safeguard and promote the welfare of children. The post holder will undertake the appropriate level of training (provided and paid for by the company), a DBS check (provided by the company) and is responsible for ensuring that they understand and work within the safeguarding policies of the organisation.

Please apply as soon as possible, the new term starts 19th of September 2023.